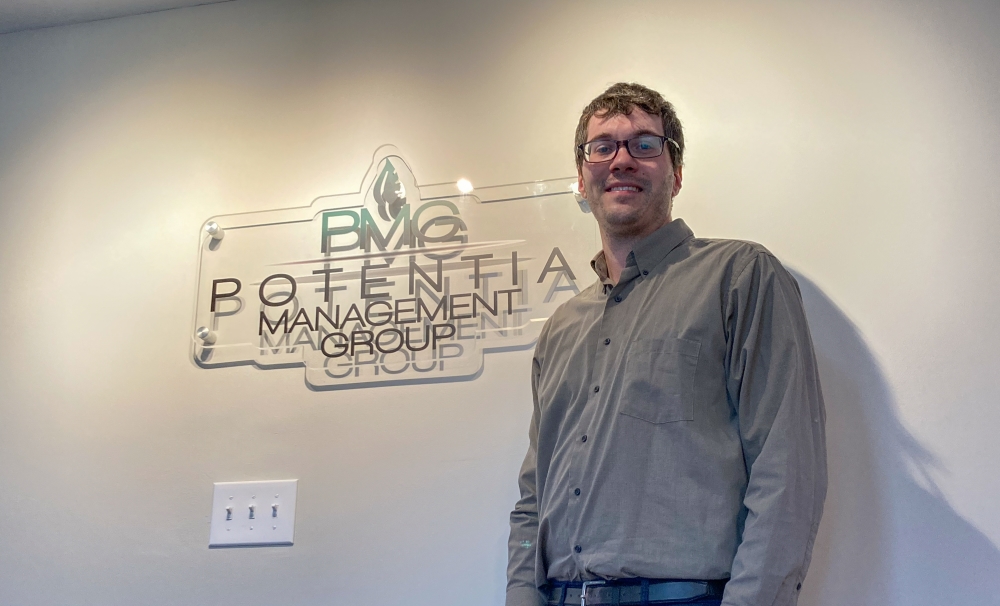 Mighty Oak Monday: Thomas Sherman
Major: Sustainability Management
Hometown: Walden, New York
Class of '23

Thomas Sherman felt like he was living the same day over and over. He would get in his delivery truck, drive 200 miles dropping off packages, and then repeat the next day. Every time he gassed up the truck with fossil fuels, he thought back to lessons learned from environmental documentaries he watched growing up. We are in a global climate crisis, and everyone needs to be part of the solution.
When the pandemic hit, extra time at home prompted Sherman to explore online programs that could turn his 9 to 5 into an environmental career. A Google search turned up ESF's online Sustainability Management degree program, bringing back fond memories of the college he toured just after high school. Sherman never attended, though, opting instead to attend his local community college to be closer to home.
He quickly found passion for the program that kept him moving forward. Sherman learned about best practices for organizational sustainability, paths to getting to the right solution, and how to embrace innovation in the workplace. The best part was he could continue his day job and still work with his wife to support their newborn child.
"My daughter was a big reason why I decided to study sustainability management," Sherman said. "I don't want her to grow up into a world where we failed to act on the climate crisis."
Before he officially graduated, Sherman started a new job working for PMC Potentia Management Group as an operations manager. His day-to-day consists of managing the company's distribution chain for LED lighting, electric vehicle chargers, and other eco-supplies. Not only is he living his dream of building a more sustainable future, but he is also earning more and has greater potential for job growth.
Sherman credits the program's mentorship and ample networking opportunities with his success in quickly landing a job.
"I couldn't have built a new career if it wasn't for all the professors and staff in the sustainability management program," Sherman said.
Learn more about ESF's Sustainability Management program.