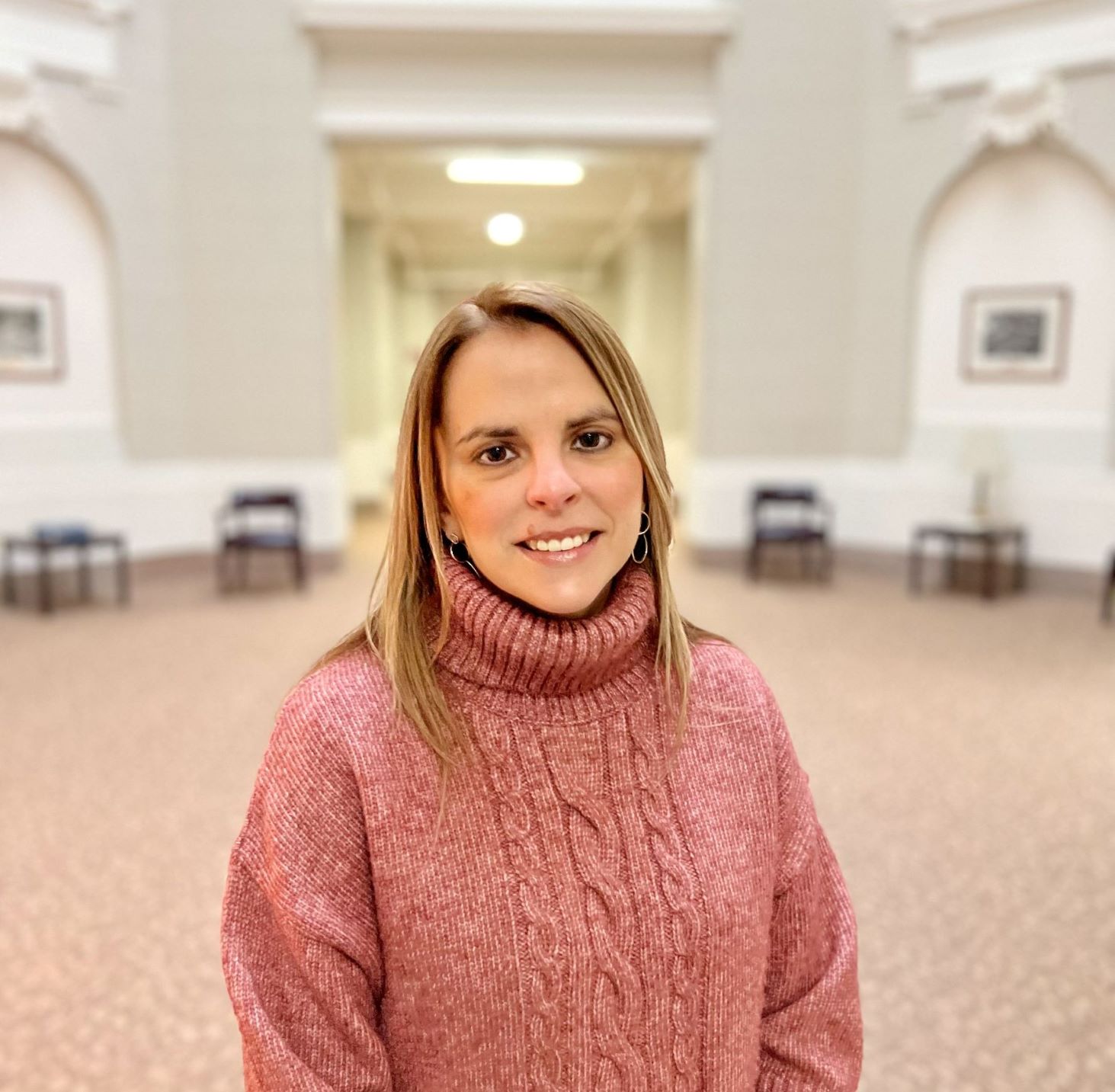 Staff Spotlight: Melissa Gebo
After serving for the past year as Sr. Human Resources Associate, Melissa Gebo recently earned a promotion to Assistant Director of Human Resources. In this new role, she's responsible for managing employer University Union Professionals and Management Confidential (M/C) employer relations, training efforts, and ethics reporting. She has over 16 years of experience in human resources at three SUNY schools. Find out how Melissa helps to make ESF a better place to work.
Q: What do you want employees to know about you?
A: I'm available to help UUP and M/C professionals navigate HR processes. No matter what the situation, employees should feel comfortable approaching and talking to HR.
Q: Do you have a favorite ESF memory?
A: I enjoyed the summer picnic we had last year on the Quad. It was a nice relaxing way to connect with others on campus.
Q: What are some of your goals in your new role?
A: One major goal I want to work toward is going paperless. I would also like to create checklists and flowcharts for employees to help them understand some of our processes better. For instance, all the steps that are needed in hiring a new employee.
Q: What HR myth would you like to bust?
A: People in HR are really nice, contrary to the myth that HR is filled with tough and cold people. We do have to work within the labor laws, union contracts, policies and procedures, but I always strive to do what is best for everyone involved and want everyone to enjoy coming to work.

Q: What do you do in your spare time?
A: I am currently working toward being an Adirondack 46er. Only 31 more peaks to go! I am hoping by the end of 2023 to be halfway through.
Q: What do you like about Syracuse?
A: I love the change of seasons we have in Central New York and all the outdoor activities during the different times of the year. There are many different things to do in this area, but one of my favorite activities is going to Syracuse Mets games, where I can see the minor league prospects.