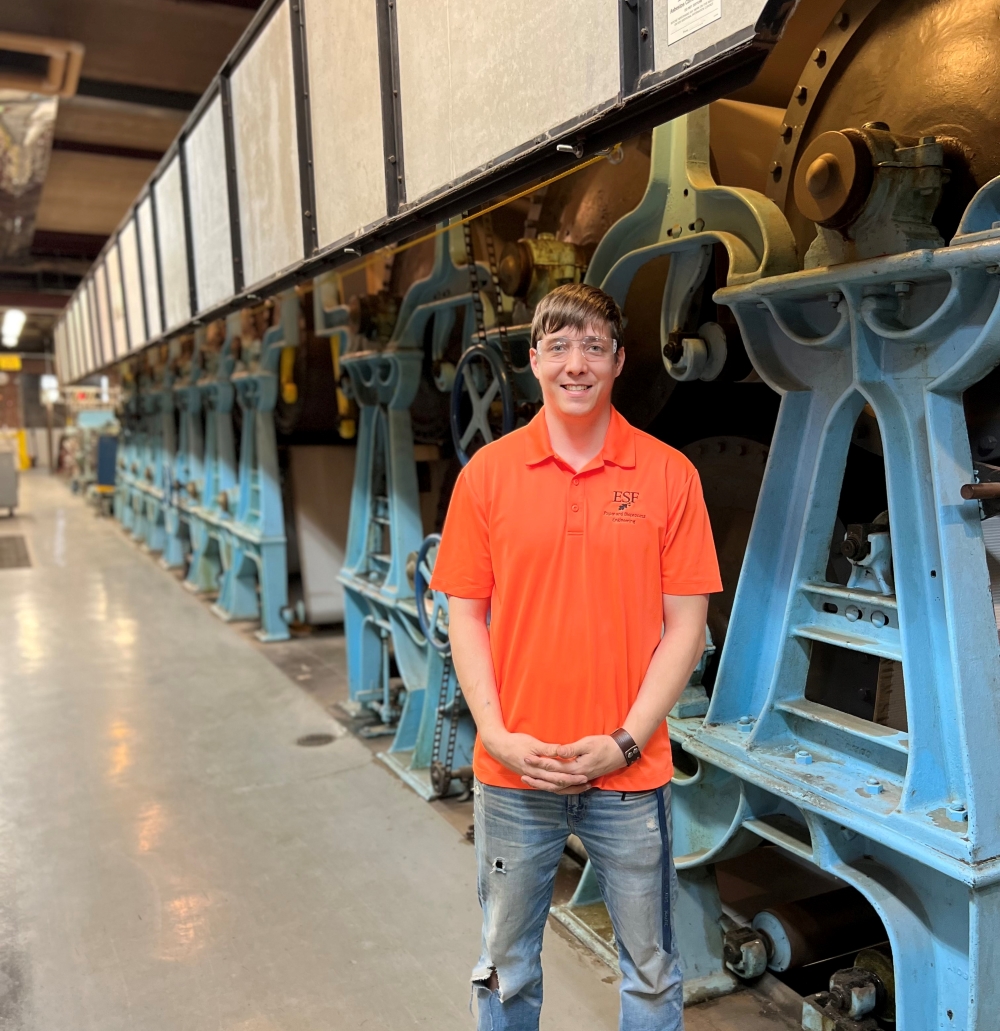 Staff Spotlight: Sean Hohm
Sean Hohm started as an ESF student in the Chemical Engineering Department before he became a full-time employee. He recently earned a promotion to instructional support specialist. In this role, he's responsible for maintaining and improving all the laboratory equipment in the department, including the large-run paper machine in Walters Hall.

Find out what continues to pique his interest in chemical engineering after 13 years in the field.

Q: You were an ESF student before you started working here. Tell us about your journey!
A: I have been at ESF for a long time as a student and employee. I got my undergraduate degree in biotechnology, and my master's degree in process and environmental systems engineering at ESF. I was hired about six months later and have been here ever since. I've really enjoyed spending time with all the fascinating people at ESF.

Q: How do you help students in the chemical engineering department?
A: I aid students with their classwork, their research, or general questions. I'm available in my office or by way of email to help students with all the applied aspects of the program and loan out lab equipment.

Q: Paper Engineering is the longest running major within the Chemical Engineering Department. What's the best part of that program for you?
A: My favorite thing to do is run the large paper machine. It is the only one of its kind on a college campus, attracting some cutting-edge research in the industry to our college. The students are always excited to see how a full paper run works as well.

Q: What keeps you excited about chemical engineering after 13 years working with the program?
A: Sustainability. Our brand of engineering is particularly focused on how we make renewable materials for a better future. Petroleum based plastics are one of the biggest blights we have facing our society, and biomass materials like trees are part of the solution.