Department of Chemical Engineering


Paper Engineering

Develop and manufacture sustainable pulp and paper products that can change the world.
Apply today
Paper is everywhere. It's used every day for transporting materials, absorbing liquids, communicating, and more. Paper is also at the forefront of the renewable resources industry. Paper engineers today use science and technology to improve the way people interact with the world. If you're passionate about sustainability and the stewardship of natural resources, then ESF's Paper Engineering program may be the choice for you.
Our courses focus on solving critical challenges.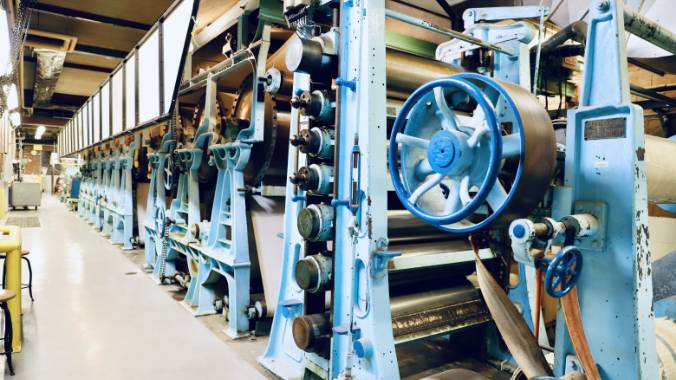 Students gain an engineering foundation — built on math, chemistry, physics, and biology — and learn about the fundamentals of engineering, including statics and dynamics, mechanics, thermodynamics, transport phenomena, electricity, and design. Courses are supplemented with those specific to pulp and paper engineering.

We offer full-tuition scholarships & grants.
In addition to standard aid, successful students earn more than $20,000 in scholarships, thanks to a partnership with the Syracuse Pulp and Paper Foundation.

Gain hands-on learning.
Students in the program gain valuable experience through a capstone design experience in which they work on significant problems in the design and implementation of new technologies, typically in conjunction with a local recycled-paper mill.

Secure a paid internship.
A summer internship is required of all students in which they gain valuable skills and experience in terms of technical knowledge and professional development.

We boast 100% job placement.
We are proud that 100% are employed upon graduation – oftentimes, they receive several offer offers before completing their degree.
Paper Engineering Degree Outcomes
Paper engineers develop lightweight, environment-friendly and renewable fiber-based packaging, personal care items, and healthcare products. They are also found at companies like Amazon and Tesla, working on automotive, building, and aircraft components, advanced battery and energy storage technologies, packaging-on-demand solutions, and much more.
Career Options
Process Engineer
Applications Engineer
Environmental Engineer
Advanced Materials Engineer