SHARE:
Alumni Spotlight: Jess (Bumpus) Hess, '08


7/5/2022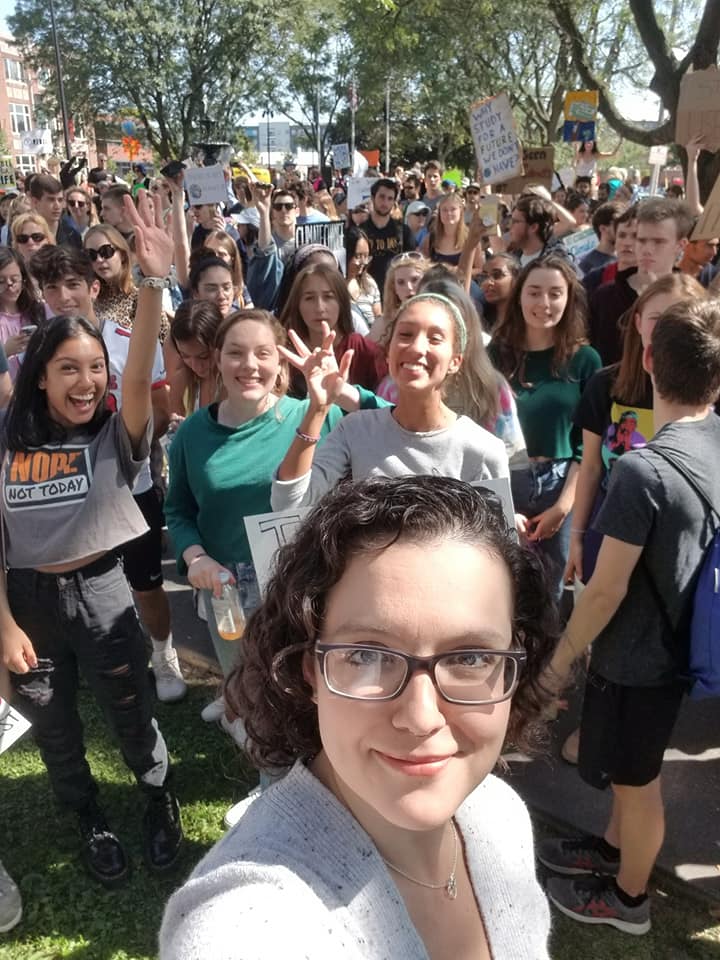 Jess (Bumpus) Hess, '08 graduated from college at one of the most challenging times in our country's history. The financial crisis was at its peak and finding a position to jumpstart her career was difficult. Her hard work and Conservation Biology degree earned her part-time and temporary positions at the New York State Department of Environmental Conservation (NYS DEC) and the Nature Conservancy. But after careful consideration, Jess decided to pursue her master's degree.
After completing her MBA with a focus on sustainability practices, she took a job at the Rosamond Gifford Zoo. By the time she left, she was the operations manager & sustainability advisor.
Propelled by her sense of environmental duty, Jess started down a path to being an activist and community leader. She joined and formed many advocacy organizations, mobilized people, and participated in political discourse. Ultimately, her path led her to an opportunity in politics and in 2018 she joined a campaign that would land her the role of communications director for then newly elected New York State Sen. Rachel May. During her time in the senator's office, she was proud of her seat at the table for policy ideas.
Today, Jess serves as the Program Coordinator for the Environment, Sustainability, and Policy (EPS) Integrated Learning Major at the Maxwell School at Syracuse University. She's responsible for shepherding the growth of the program in the coming years.
Jess credits her ESF education with providing the foundation for her success. She came halfway across the country from San Antonio, Texas, to attend ESF and has never regretted her move.
"ESF does a wonderful job of instilling not just a love and appreciation for the natural world, but also a firm understanding on the interconnectivity of all issues we face," said Jess. This motivation has propelled her to success along the way.
We are proud to have Jess in the Mighty Oaks family!
Keep up with Jess and other ESF alumni by joining the SUNY ESF Alumni Association.
Recent ESF News
News Archives
Communications & Marketing
SUNY ESF
122 Bray Hall
1 Forestry Drive
Syracuse, NY 13210
Communications@esf.edu