SHARE:
The Ranger School Teaches Latest Technology
Hands-on education a hallmark of Adirondack campus

7/12/2011
Students at ESF's Ranger School have always learned how to use the latest technology and skills that they will need as forest technicians. In this photo from 1978, longtime Ranger School faculty member Kermit Remele teaches students how to use a pocket stereoscope for seeing aerial photographs in 3D. Today students use the latest in GPS technology, handheld data collectors and electronic distance meters as they take what they've learned about in the classroom and use the equipment in the field. Remele was a member of the Ranger School Class of 1943 and for many years was an active member of the Ranger School Alumni Association.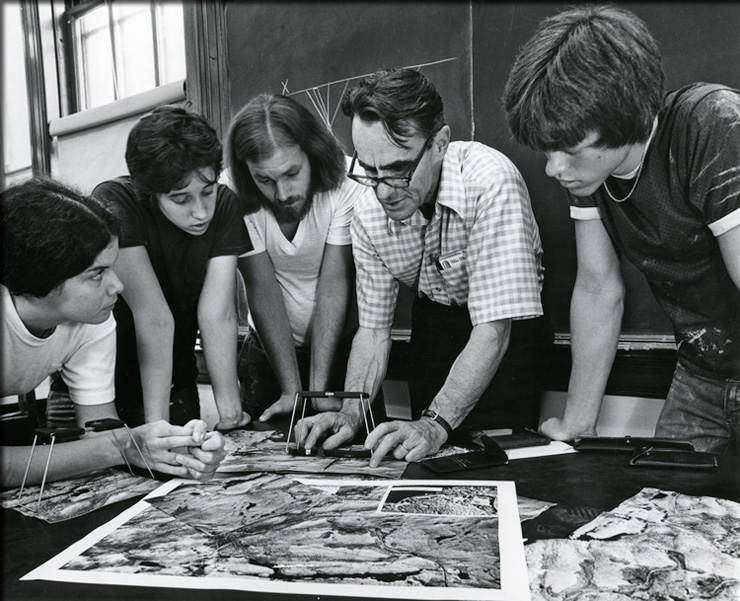 Recent ESF News
News Archives
Communications & Marketing
SUNY ESF
122 Bray Hall
1 Forestry Drive
Syracuse, NY 13210
Communications@esf.edu