SHARE:
ESF Professor Takes Carnegie Foundation Honors
George Curry is honored in Washington, D.C.

12/12/2008
Professor George Curry of the SUNY College of Environmental Science and Forestry (ESF) was named 2008 New York Professor of the Year by the Carnegie Foundation for the Advancement of Teaching and the Council for Advancement and Support of Education.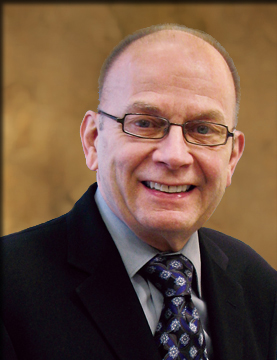 Curry, the Kennedy Distinguished Faculty Chair in Landscape Architecture at ESF, was selected for the prestigious award from among nearly 300 top professors in the United States. He is a licensed landscape architect and a specialist in urban design and historic preservation.
Curry joined other honorees Nov. 20 at an awards luncheon in Washington, D.C. He was honored during a reception on the ESF campus Dec. 10. The day was declared "George Curry Day" in the city of Syracuse by Mayor Matt Driscoll, who attended the reception and read a proclamation in honor of Curry's contributions to the community over the last 40 years.
"The job of teaching has been a wonderful way to spend my life," said Curry, "and to be honored for that is quite exceptional."
Curry has taught at ESF for more than 30 years. He founded the program's Off-Campus Study Abroad Program for fifth-year LA students. His involvement in cultural landscape preservation research with the National Park Service and the New York State Office of Parks, Recreation and Historic Preservation has been a major professional focus for the last 18 years while he continues to teach undergraduate and graduate students at ESF.
Curry has been instrumental in revitalizing a number of neighborhoods, including Syracuse's Armory Square. By the early 1980s, Armory Square had suffered through decades of decline although its buildings continued to be architecturally impressive. In 1982, Curry partnered with local real estate developer Bob Doucette to revitalize Armory Square.
They started with one building, the Labor Temple Building. Curry said they wanted "to show people this was a concept — the combination of retail, office and residential space — that could work in Syracuse." From that building, a thriving downtown district has grown, with restored buildings filled with restaurants, specialty shops, an art house, pubs, and residential living. The neighborhood is listed in the National Register of Historic Places.
Curry has also played a vital planning and design role in revitalizing other areas in Syracuse. He and Christine Capella Peters of the New York State Historic Preservation Office, helped develop the city of Syracuse Comprehensive Plan by completing five Component Plans through their Urban Design Studio.
At ESF, Curry helped develop the college's pioneering "Off-Campus Program" that requires each landscape architecture student to spend a semester working in the field on a design project they propose and develop. The Off-Campus Program brings an international dimension to the curriculum, since most students choose to complete their design projects in other countries, with department faculty facilitating study abroad opportunities and travel arrangements for groups of students. Since its inception in 1970, more than 1,000 students have participated in the program, living and learning in more than 175 locations in more than 30 countries.
"This is well-deserved recognition for a lifetime of teaching," said Richard Hawks, chair of ESF's landscape architecture program. "Teaching is George's passion. His commitment to ESF, the students and the program is inspirational to the faculty."
Curry has a number of honors to his credit. In 2007 he was named Landscape Architecture Educator of the Year by DesignIntelligence magazine. He has also been recognized as a State University of New York Distinguished Teaching Professor, and has been honored by groups as varied as ESF students and the SUNY Research Foundation.
CASE and the Carnegie Foundation have been partners in offering Professor of the Year awards since 1981. TIAA-CREF, one of America's leading financial services organizations and higher education's premier retirement system, became the primary sponsor for the awards ceremony in 2000. Additional support for the program is received from a number of higher education associations, including Phi Beta Kappa.
This year, there are winners in 44 states, the District of Columbia and Guam. CASE assembled two preliminary panels of judges to select finalists. The Carnegie Foundation then convened the third and final panel, which selected four national winners. CASE and Carnegie select state winners from top entries resulting from the judging process. Curry was selected from faculty members nominated by colleges and universities throughout the country.
The Carnegie Foundation for the Advancement of Teaching was founded in 1905 by Andrew Carnegie "to do all things necessary to encourage, uphold and dignify the profession of teaching." The foundation is the only advanced-study center for teachers in the world and the third-oldest foundation in the nation.
The Council for Advancement and Support of Education is the largest international association of education institutions, serving more than 3,400 universities, colleges, schools, and related organizations in 61 countries.
Recent ESF News
News Archives
Communications & Marketing
SUNY ESF
122 Bray Hall
1 Forestry Drive
Syracuse, NY 13210
Communications@esf.edu