SHARE:
Ranger School Kicks Off Centennial Celebration
450 expected to gather for Alumni Weekend festivities

8/1/2012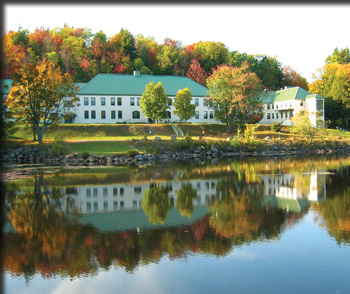 The SUNY-ESF Ranger School will kick off its Centennial Celebration with a ceremony Aug. 4 during the school's Alumni Weekend activities.
The ceremony will begin at 11 a.m. on the Ranger School ballfield. Guest speakers include SUNY College of Environmental Science and Forestry President (ESF) Cornelius B. Murphy, Jr.; Ranger School Director Emeritus Richard Miller; Ranger School alumnus Tom Martin from the Class of 1976; N.Y. State Assemblyman Ken Blankenbush; N.Y. State Sen. Joseph Griffo; Deputy Secretary of State for Local Government Deirdre Scozzafava; and DEC Assistant Commissioner for Natural Resources Kathy Moser.
The kickoff ceremony includes music by the Norwood Brass Firemen from 1 to 3 p.m. and a cake cutting at 2 p.m.
Some 450 people, including 250 Ranger School alumni, are expected to attend the annual gathering.
Members of the community are invited to celebrate the centennial during The Ranger School's Forest Festival Sept. 28 and 29. The event will begin 7:30 p.m. Friday with a lecture about national parks and park management in Bavaria, presented by a representative of the Bavarian Forest National Park. The schedule for Saturday includes forestry demonstrations, artisan vendors, music, food vendors, a 5K fun run/walk, children's activities, historical displays and a photo contest.
The Ranger School was founded on the banks of the Oswegatchie River in 1912 to fill the educational gap between the woodsman and the professional forester. A century later, it remains a unique educational institution. Students earn up to 48 credits in one academic year and work outside in the forest nearly every day.
When the school was founded on land donated by the Rich Lumber Company, the forest had been largely clearcut in lumbering operations. The early students planted trees and learned how to restore the ecosystem. Today's students study in those same ecosystems as they pursue associate's degrees in applied science in forest technology, land surveying technology and environmental and natural resources conservation.