SHARE:
ESF's New Eatery to be Named Trailhead Café
Café set to open March 18

1/29/2013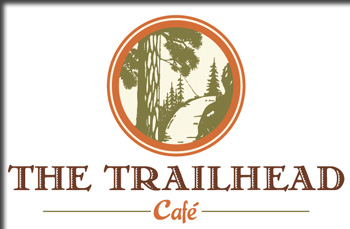 The ESF community has selected "The Trailhead Cafe" as the name for the new campus eatery to be located in the Gateway Center.
"The Trailhead Cafe" received 576 votes from ESF students, faculty and staff and won by a margin of only 21 votes over the second-place entry, "The Treehouse," in online voting. The cafe name and an accompanying logo will be used in signage and promotional materials as a marketing plan is developed for the new food service operation.
Artwork used in The Trailhead logo design was inspired by an illustration originally found in a 1929 Camp Log produced by the sophomore students who attended a mandatory ESF Summer Camp that year. The Summer Camp was designed to give students practical field experience, and the Camp Log contained stories about activities, research papers, jokes, photos, poetry and artwork. The illustration accompanied a poem called, "Trails," which was attributed only to "A.R.S." The poet was most likely a student listed as assistant business manager in the Camp Log, Arthur R. Spillers. The illustration artist was not identified, but may also have been an ESF student.
The Trailhead Cafe is expected to open March 18 and will be operated by the Morrisville Auxiliary Corporation (MAC) through a new ESF Auxiliary Services division. The MAC currently operates five food service locations on the SUNY Morrisville campus.
A food service advisory committee will be established at ESF this spring to provide student, faculty and staff input on menu items, sustainability considerations and other management decisions. The new cafe is also expected to hire a number of ESF student workers once the operation is underway.
Recent ESF News
News Archives
Communications & Marketing
SUNY-ESF
122 Bray Hall
1 Forestry Drive
Syracuse, NY 13210
315-470-6644