Mighty Oak Monday: Grace Burrows

5/16/2022
SHARE: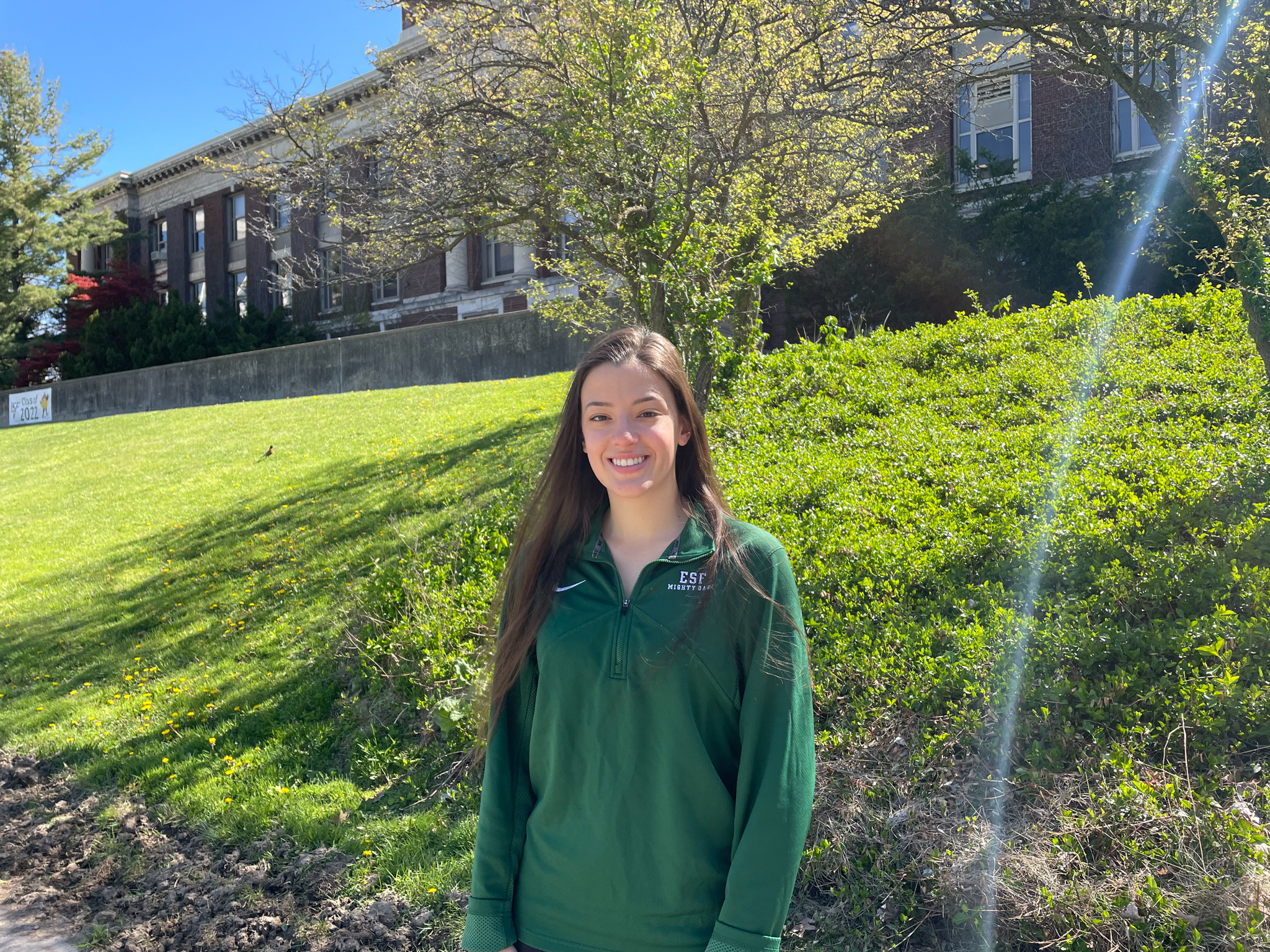 Grace Burrows came to ESF from Brookdale Community College in New Jersey and is loving it here. During her first two years of college, she developed a strong passion for nursing our planet back to health. That passion led her to ESF.
"I didn't know what I wanted to do exactly, but I always knew I wanted to help people and help the environment," Grace said. "It was natural that journey led me to transfer here after I graduated from community college."
Since coming to ESF, Grace been excelling both inside and outside of the classroom. After exploring different degrees, she chose Environmental Health with a Public Health concentration. It was the perfect major for her because it marries her love of doing good with her love of the environment.
Outside of the classroom, Grace is a member of Alpha Gamma Delta, an officer for the Undergraduate Student Association, an Orientation Leader, and a volunteer with Refugees and Immigrants Self-Empowerment (RISE). She encourages others to get involved in the opportunities on the ESF and Syracuse University campuses. Students at ESF are eligible to participate in a slew of SU clubs and activities.
Please join us in wishing Grace continued success at ESF and beyond!