ESF Wins Award to Focus on Source Reduction

5/12/2020
SHARE: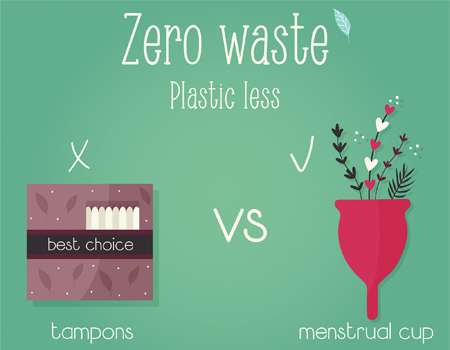 The SUNY College of Environmental Science and Forestry (ESF) is the recipient of a $5,000 award from the New York State Association for Reduction, Reuse and Recycling (NYSAR3) and the New York State Pollution Prevention Institute (NYSP21). The grant furthers ESF's efforts to look holistically at the campus' materials ecosystem and to build a zero-waste campus infrastructure that effectively addresses accessibility, equity, and systemic oppression.
Each year, NYSAR3 and NYSP21 provide two $5,000 grants to New York state universities and colleges that are members of the NYSAR3 College Council. This year, the second grant went to a research team at Syracuse University. The grants go to campuses that have projects that focus on source reduction, reuse or recycling.
With the grant, ESF will purchase menstrual cups and materials for reusable pads. This effort will build upon the College's zero-waste and inclusivity goals and move closer to becoming a zero-waste campus by 2025. ESF launched its campus-wide composting program in August 2019 and has seen a 27 percent decrease in trash (by weight) since that time.
"ESF, which is consistently ranked among the top two greenest colleges, is now systematically identifying single-use products that are consumed on campus for replacement with reusable alternatives," said Sustainable Facilities Manager Susan Fassler. "Choosing reusable options for menstrual products makes sense for many reasons. This grant will allow ESF to offer hundreds of reusable menstrual products to members of the campus community, free of charge. This will help pair sustainability with financial accessibility, help normalize conversations about menstruation on campus and will, of course, reduce the amount of material that is sent to the landfill/incinerator."
Planning for implementation will begin this summer, and the grant will be rolled out in earnest as soon as students are welcomed back to campus. To measure success, the number of reusable menstrual cups that are distributed to members of the campus community will be tracked. Additionally, pre- and post-surveys will document improved understanding, familiarity and comfort with the products.
Recent ESF News
News Archives
Communications & Marketing
SUNY-ESF
122 Bray Hall
1 Forestry Drive
Syracuse, NY 13210
315-470-6644