ESF Faculty/Trustee Appointed to New York State Climate Action Council Advisory Panels

9/3/2020
SHARE: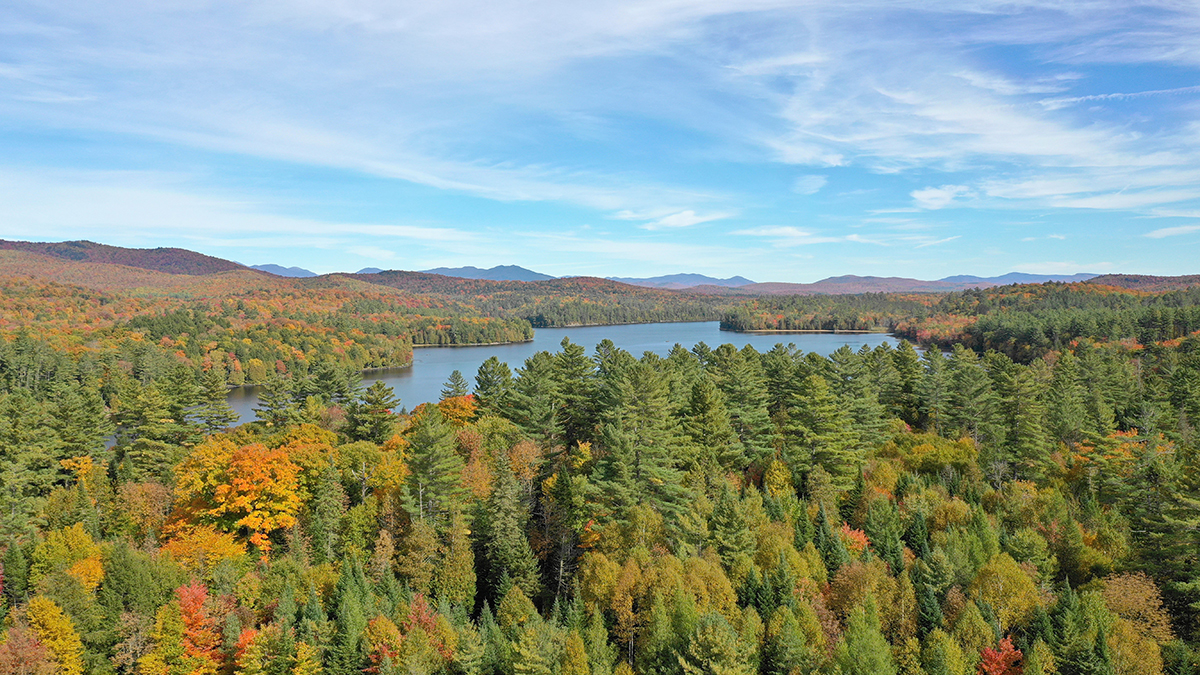 Two faculty and a member of the Board of Trustees from the SUNY College of Environmental Science and Forestry (ESF) have been appointed to serve alongside industry leaders, nonprofit executives, environmental advocates, and academicians on New York State Climate Action Council's Advisory Panels.
Robert Malmsheimer, Professor of Forest Policy and Law, and John Bartow, Executive Director of the Empire State Forest Products Association and ESF Trustee, will serve on the Agriculture and Forestry Advisory Panel. Tristan Brown, Associate Professor of Energy Resource Economics, will serve on the Energy-Intensive and Trade-Exposed Industries Advisory Panel.
"New York has adopted the world's most ambitious climate change goals," said Brown, noting the state's goal for net-zero carbon emissions by 2050. "According to the Climate Majority Project, 'If we fail to [aggressively address climate change], humanity will face extreme changes to weather patterns and ecosystems, massive economic damage, and unprecedented social and political upheaval.' The stakes are clearly high. The Advisory Panels will recommend core decisions and policies that will be pivotal in stabilizing our future."
The Climate Action Council has charged Advisory Panels with:
Identifying a range of emissions reductions, consistent with analysis and in consultation with the Climate Action Council, which contribute to meeting the statewide emission limits.
Presenting a list of recommendations for emissions-reducing policies, programs or actions, for consideration by the Climate Action Council specific to each sector. Recommendations will identify the estimated scale of impact, knowable costs to achieve, ease of deployment or commercial availability, potential co-benefits to emissions reduction, advancement of climate justice outcomes, and impacts to businesses.
Advisory panels will meet monthly and consult with various subject matter experts and groups, including the Climate Justice and Just Transition working groups, to inform their recommendations to the Climate Action Council. In addition, advisory panels will seek public input as they work to develop recommendations.
"Our work has the potential to serve as a model for other states and nations," said Malmsheimer. "The forest and agricultural communities are imperative to this conversation. Understanding the role these sectors have and the influence their actions can have on reducing greenhouse gases and carbon emissions are crucial to the state achieving its climate change goals."
"New York's forests are the largest, landscape-scale natural solution to climate change, and we at ESF and the Empire State Forest Products Association are pleased to be part of this nation-leading effort to address climate change," said John Bartow. "As an ESF alum [Class of 1983] and now a member of the College's Board of Trustees, I am honored to bring my academic and professional experiences to this Advisory Panel. Our working forests and farms are the most powerful clean air technology on earth and the wood products and bioenergy they produce store carbon for years to come and can substitute for fossil fuels in energy and products. I look forward to working with the prestigious individuals on this Panel in developing lasting solutions for New York and the global climate change solutions."
Recent ESF News
News Archives
Communications & Marketing
SUNY ESF
122 Bray Hall
1 Forestry Drive
Syracuse, NY 13210
Communications@esf.edu