Grant funds New York State Center for Sustainable Materials Management

9/11/2020
SHARE: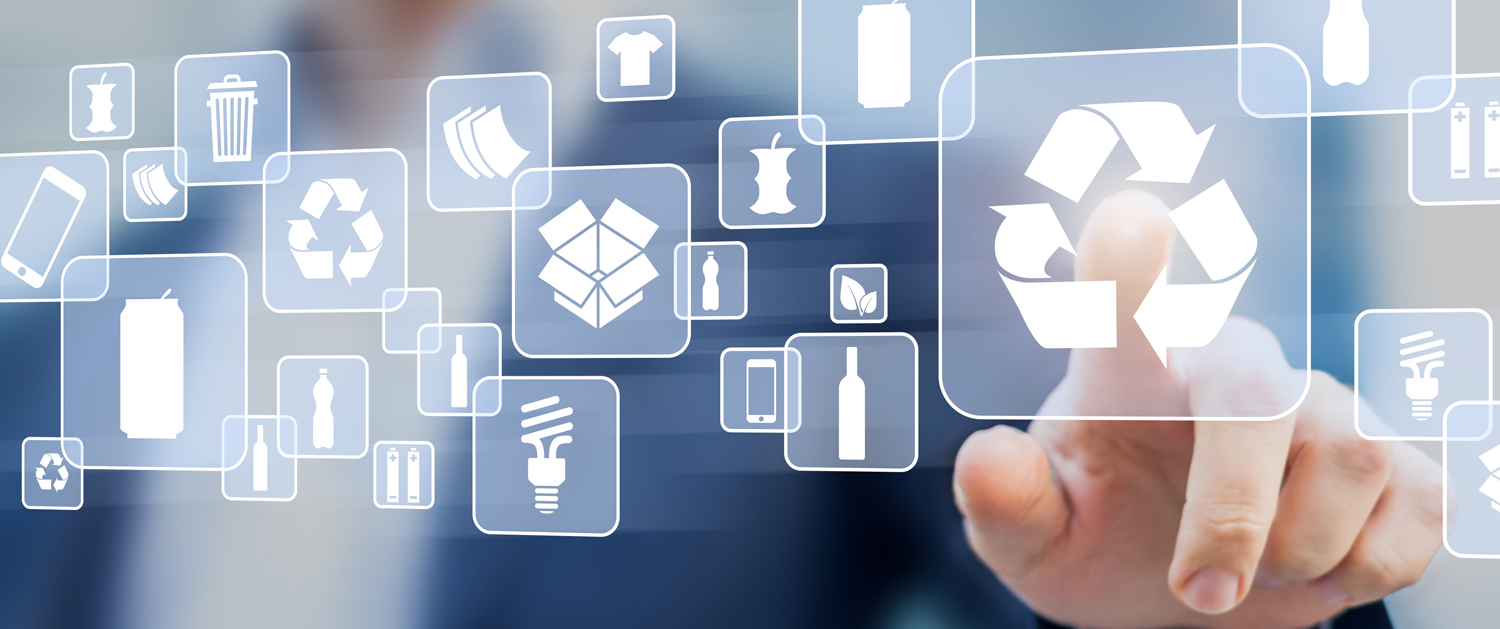 SUNY College of Environmental Science and Forestry (SUNY ESF) and Syracuse University are collaborating to establish the New York State Center for Sustainable Materials Management (SMM), funded by a $5.75 million grant over five years from the New York State Department of Environmental Conservation (NYS DEC).
The center—the first of its kind in the United States—will be devoted to practices in waste reduction, reuse, recycling and composting.
DEC Commissioner Basil Seggos said, "DEC is excited to partner with SUNY College of Environmental Science and Forestry to create New York State's Center for Sustainable Materials Management. The Center will have several missions, including developing plans that will augment the state's recycling by enhancing the market for recyclables. Researching and developing new recyclable product alternatives designed to reduce waste will also be a key component of this unique partnership (announced by Governor Cuomo). Generating efficiencies and cutting the waste stream will yield substantial environmental gains, and at the same time, benefit the state's economy."
The Center will focus on six specific areas: community engagement, outreach, policy development, public education, research and technical assistance with the intention of:
promoting waste prevention and reduction—particularly packaging reduction and product stewardship;
encouraging closed-loop, responsible purchasing;
developing economic markets for recyclables, fostering entrepreneurship and helping convert manufacturing to use recycling feedstock;
launching a comprehensive community outreach and public education campaign, and facilitating additional stakeholder engagement;
identifying new methods to manage non-recyclable fibrous materials through the development of composting options; and
identifying new methods to manage non-recyclable fibrous materials through the development of unique conversion options.
Syracuse University's Center for Sustainable Community Solutions (SU-CSCS) is receiving a $1 million sub-award from SUNY-ESF to conduct statewide outreach and education, including expanding and developing a new version of the Recycle Right NY outreach campaign. This campaign will prioritize reduction of wasted materials, promote reuse and repair, improve the quality of recyclables collected, increase the rate of recyclables captured, and grow the demand for recycled products.
As part of this initiative, SU-CSCS will create informational and compelling resources such as graphics, videos, digital tools and a new website for the Recycle Right NY campaign, along with other educational and outreach activities. The website will serve as a hub of information and resources for waste reduction and recycling across the state.
"This interdisciplinary initiative brings together important partners. By bringing our different areas of expertise together, we can reduce waste and help make this a model for other states to follow," said Dean J. Cole Smith from the College of Engineering and Computer Science.
"This is a fantastic partnership of SUNY ESF, Syracuse University, the NYS DEC, and others that will leverage our strengths to advance sustainable materials management by increasing recycling participation, enhancing the quality of materials collected, developing new sustainable materials and, most importantly, reducing the amount of waste generated," says SU-CSCS Assistant Director Melissa Young. "Our team will engage key stakeholders to work with us on rethinking and reimagining ways to strengthen our economy and environment through waste reduction and recycling."
"This is a huge opportunity for ESF, the region, and the State, and fits with ESF's goal to achieve near zero waste generation in the coming years," said Mark Lichtenstein, Chief Sustainability Officer and Chief of Staff. "It also is a great model. Many different multi-sector, multi-disciplinary internal and external partners and stakeholders will be working together. While the benefits of recycling for the environment are widely known, these recycling initiatives are destined to be economic engines, creating far more jobs than landfills."
Founded in 1911, ESF is one of the nation's premier colleges focused exclusively on the study of the environment, developing renewable technologies and building a sustainable future. The College is a recognized leader in the practice of sustainability, is close to being one of the first carbon negative institutions in the nation, and as a result is consistently ranked as one of the top 2 "greenest" colleges in the nation.
Syracuse University's Center for Sustainable Community Solutions has been working for more than a decade on programs related to educating, engaging and empowering communities to deliver sustainable materials management solutions to limit reliance on landfilling or incineration. The center has been working primarily with communities throughout New York and Puerto Rico, but has also been part of national and global programs to help with the sustainable management of materials.
Recent ESF News
News Archives
Communications & Marketing
SUNY ESF
122 Bray Hall
1 Forestry Drive
Syracuse, NY 13210
Communications@esf.edu