Grad Student's Photo Included in Global Exhibit

11/18/2020
SHARE: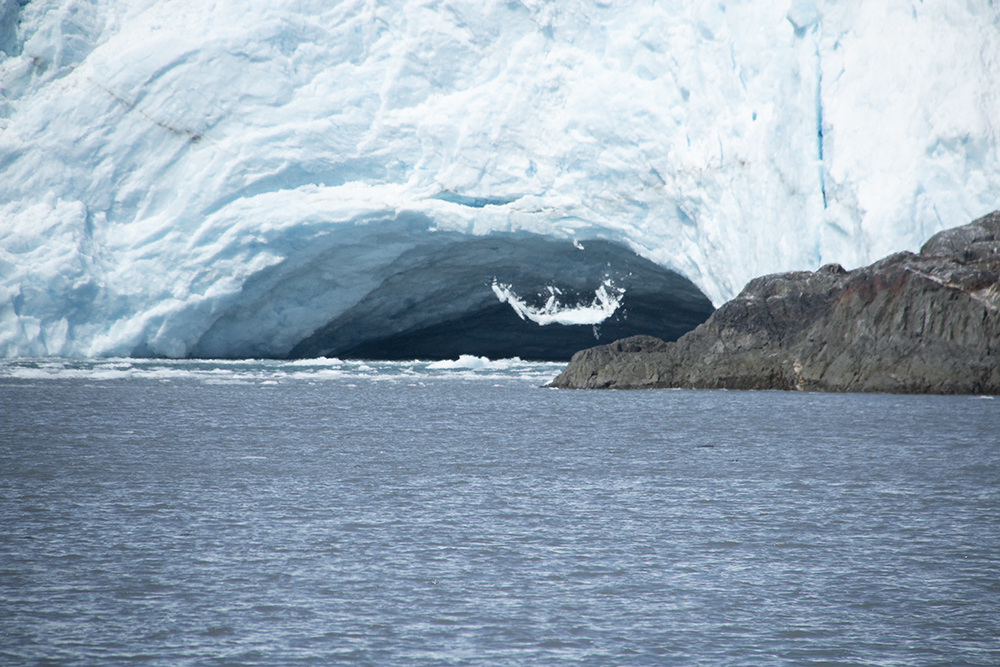 In commemoration of the United Nations' 75th anniversary, the humanitarian organization hosted a global photography contest. A photo submitted by Shumaila Javed Bhatti, a SUNY College of Environmental Science and Forestry graduate student, was selected as a winner. Bhatti's photo captures global warming in action as it showcases a still moment from the glacier melts during an unusually warm summer of 2019 in the Alaskan Fjords.
"The sounds of the breaking glacier echoed across the Fjords," Bhatti said. "It served as a reminder of the havoc climate change will unleash if we do not start holding everyone accountable. Although the images of change can be awe-inspiring, the reality is much more startling. I want a world where the natural resources are protected, and we unite to fight the misinformation, conspiracy theories, and climate criminals to protect, adapt to, and mitigate the impacts of climate change so that the future generations can admire the same views we have been blessed with."
The winning entries are the basis for a virtual exhibit entitled #TheWorldWeWant, an anniversary-inspired collection of 75 photos. According to the website, more than 50,000 images were received from 130 countries.
From the website: "Together, the 75 images form a visual manifesto illustrating a collective drive to protect, heal and regenerate our world, and demonstrate that there is much more that unites us than divides us. The photos highlight the urgent need for the international community to come together in common purpose to manifest a new reality where all people can thrive in peace, dignity, and equality on a healthy planet."
Recent ESF News
News Archives
Communications & Marketing
SUNY-ESF
122 Bray Hall
1 Forestry Drive
Syracuse, NY 13210
315-470-6644