Mighty Oaks Track Team Returns to the Track Albany Meet Marks First Competition in Over a Year

4/27/2021
SHARE: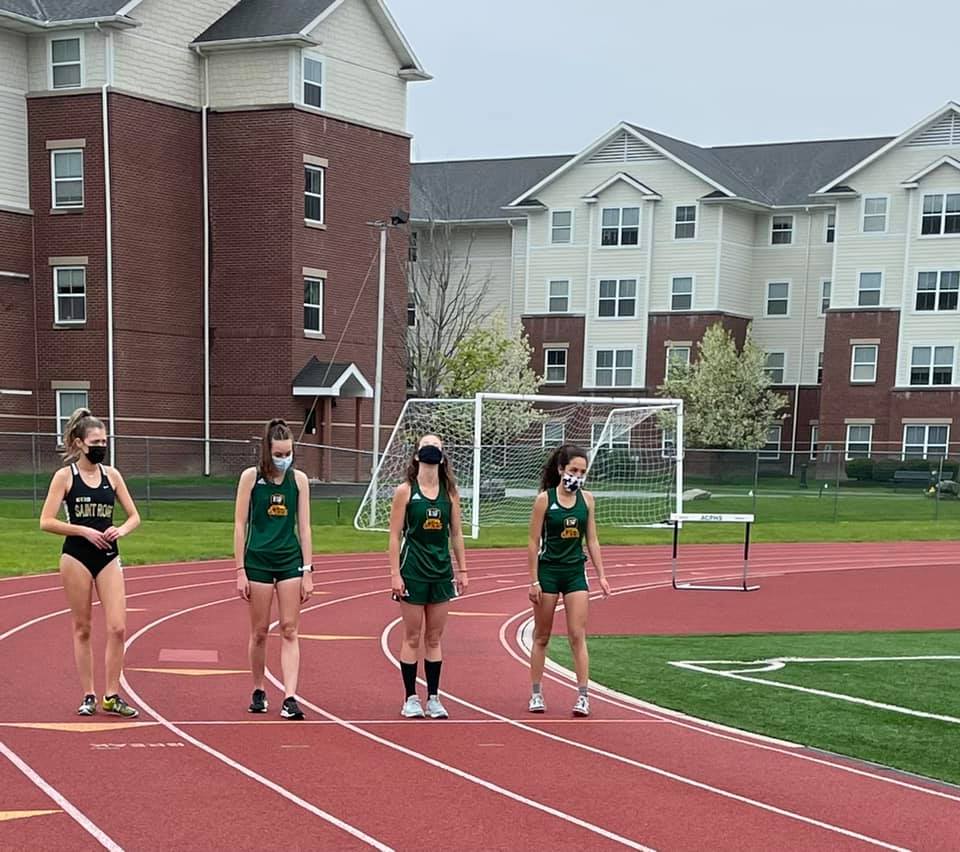 After a 13-month hiatus from competition because of COVID-19, the Mighty Oaks track team finally laced up their racing flats for a tri-team meet against the College of St. Rose and Albany College of Pharmacy in Albany, New York.
A number of Mighty Oak athletes finished first in their respective events while setting personal records at the same time.
On the men's side, sophomore Caleb Prenoveau finished first in the 800-meter run with a time of 2:03.
Freshman Sean Dristle and sophomore Sam Auria finished in first and second place overall in the 1,500-meter run (4:26 and 4:33) both personal bests for each runner.
For the women, sophomore Aine Haugh placed first in the 800-meter run with a time of 2:36. Sophomore Abby Perez finished in first place in the 1,500-meter run with a time of 5:12. Junior Cassidy Engleson also finished first in the 5K run with a time of 20:11.
"We got the ok from ESF administration to have in person practices just two weeks ago. To come home with some personal bests and over all wins was truly amazing. It just shows how much the team values staying fit and in shape, even when we cannot practice together," said Head Coach Mike Melfi.
Recent ESF News
News Archives
Communications & Marketing
SUNY ESF
122 Bray Hall
1 Forestry Drive
Syracuse, NY 13210
Communications@esf.edu