Division of


Environmental Science

Bringing together human-made structures and the natural environment through design and build.
ESF Home
> Division of Environmental Science
Environmental Science at ESF is an interdisciplinary degree program that offers students a tremendous variety of courses and faculty members to choose from; excellent facilities for research and field study; and a level of faculty expertise that is rarely found at other colleges.
The faculty members who deliver the program perform teaching, research, and public service activities to promote environmental practices that will improve the lives of people within New York state and around the world.
The program's objectives are to prepare students who:
Will engage in environmental work while employed by government agencies and industry or in private consulting jobs that specialize in public works and the inventory, management, design, use, restoration, and protection of natural and cultural resources
Are prepared to enter advanced academic studies involved with any of the many aspects of environmental science
Will continue to develop the knowledge and skills needed to adapt to changing technological, environmental and business conditions to the benefit of society, employer and self
Undergraduate Degree Programs
Environmental Health
Introduces students to the interdisciplinary breadth of environmental science through a selection of core courses dealing with the geographical, physical, social and living environments.


Learn More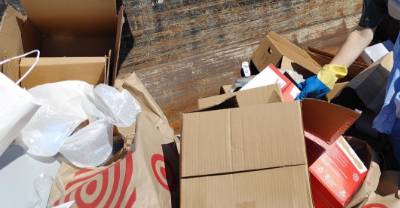 Environmental Science
Focuses on the study of how people interact with their environment: the air and water around us, the plants and animals we encounter, and the workplaces and homes where we spend much of our lives.
Learn More