Faculty Profile


Joshua Drew
Assistant Professor

343 Illick Hall
Research Interests
I am an aquatic conservation ecologist working at the intersection of human and natural systems, and draws from a variety of disciplines including community ecology, biogeography, political ecology and historical ecology. Much of my work takes place in the tropical Pacific, particularly in Fiji, but I also have projects throughout New York State. For more information see the lab website www.labroides.org
Student Projects
As part of his Anthropocene Conservation class, Drew Lab studetns Kate Henderson and Megan Hazlett along with EB grad student IIlana Zeitzer published a paper called "The Geography of Publishing in the Anthropocene" in the jouranl Conservation Science and Practice. Graduate student Katy Lawson and undergraduate student Haleigh Letendre and myself have published a paper called "Historical Maps provide insight into a century and a half of habitat change in Fijian coasts" which explores how mangroves and corals habitat have ebbed and flowed over 150 years in two Fijian cities. In addition to publishing this in an open access framework, we have worked with the editors of the journal to publish an additional version of this paper in Fijian to ensure that those who are most impacted by the research have fewer barriers to obtaining this information. Additional projects are coming out so please stay tuned!
The lab
I am building a lab here at ESF and am looking to recruit students at the undergraduate, Masters and Ph.D. level to work on multiple questions involving conservation biology. I have active research projects in New York and Fiji around which I hope interested students can develop their own research questions. Our lab uses a variety of techniques including collections based research, community interviews, fuzzy cognitive mental modeling and both aerial and underwater drones to understand how biodiversity and stakeholders' perceptions vary. Ultimately the goal is to provide research that can lead to tangible conservation outcomes.
Diverse Voices in Conservation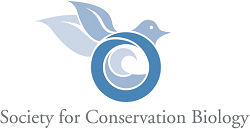 Conservation Biology: Call for Special Section Papers
Abstracts for papers for a planned special section in Conservation Biology entitled "Diversfying Voices in Conservation" are due on 15 Feb 2023.
On behalf of my collaborators Rebecca Lewison and George Holmes, we are looking to pull together a special issue of Conservation Biology that will center research from diverse voices, research that highlights diversity (broadly defined) in conservation, and submissions that may be centered in non-western epistemologies. We recognize that Conservation Biology has a long history of centering specific, Colonial, views, and that centering has led to the exclusion of people with multiple identities or lived experiences. In this special issue we hope to provide an opportunity to foreground research that centers Indigenous voices, supports LGTBQIA+ researchers, highlights work in the Global South, and in general amplifies voices that have been historically marginalized in Conservation.
We also recognize that the lack of diversity also resides in the review process, and therefore if you would be interested in serving as a reviewer, particularly if you have experience in non-western epistemologies, trans-disciplinary research, or (lived) experience with research in the Global South, we would love your support and help in this project.
If you are interested in contributing to this special section, submit an abstract by email (jadrew@esf.edu) for consideration by 15 February. We anticipate a manuscript deadline of April 2023
Abstract Requirements
Abstracts should be no longer than 300 words and include information on the tentative title and article type. Abstracts should clearly indicate (1) the paper's alignment with the aims and scope of Conservation Biology and the focus of the special section, (2) the data-collection and analysis methods (when applicable), if applicable evidence that this work was done in an ethical fashion (including US Institutional Review Board approval or non-US equivalent) and in consultation with any associated communities (e.g., informed consent was given), and (4) the paper's contributions to conservation policy or practice.
Conservation Biology is a hybrid journal. Open-access charges apply for those choosing this option. Standard page charges can be reduced or waived if there is financial need. For additional advice and author instructions and guidelines, contact guest editors Joshua Drew (jadrew@esf.edu), Rebecca Lewison (rlewison@sdsu.edu) or George Holmes (G.Holmes@leeds.ac.uk).