President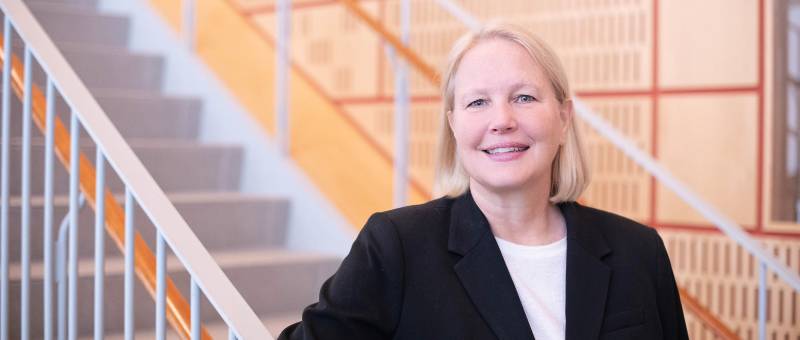 Message from President Mahoney
On behalf of the ESF community, welcome!
As we watch the world change at an unprecedented rate, we are called to answer complex questions about the future. Students, faculty, and staff choose ESF because they want to be part of the solution. This is a place where the environment comes first and science is our middle name.
When you join ESF, you join a community with a collective commitment to do all we can to make the world a better and more environmentally sustainable and socially just place for generations to come.
Our sustainability advocates and environmental champions inspire all of us every day. At ESF, students arrive with a passion to make the world a better place and leave well-trained to execute. They are taught by some of the best faculty in the world. They participate in hands-on research. They immerse themselves in all of the opportunities our College has to offer.
We are a small College making a big impact. I invite you to explore ESF through our website or by visiting campus.
Office of the President
Since its founding in 1911, SUNY ESF has been led by numerous Deans and, beginning in 1969, by five presidents. ESF's leaders demonstrate a commitment to advancing environmental science by supporting faculty, staff, and students in academic and professional endeavors that have the potential to positively impact the world in which we live.
Joanne (Joanie) M. Mahoney, Esq., was appointed as President in November 2020. Ms. Mahoney is the first woman to lead ESF and the College's fifth president.
Ms. Mahoney previously served as Onondaga County Executive for 11 years, during which she earned national recognition for her environmentally friendly stewardship. Before her elective office, she worked as an attorney both in private practice with the Harris Beach law firm and for five years as a criminal prosecutor in the Onondaga County District Attorney's Office.
Ms. Mahoney received her juris doctor from Syracuse University's (SU) College of Law and her Bachelor of Science from SU's School of Management.
Strategic Plan
In 2022, ESF initiated a strategic planning process to evaluate and update the College's mission and goals. This document will help guide ESF for the next five years.
Learn More about the Strategic Plan
Executive Cabinet
The President's Executive Cabinet comprises campus leaders who strategically guide the operations of the College, linking goals with ESF's institutional priorities and assessment, and aligning these efforts to the strategic plan, mission, and vision.