Title IX is the federal anti-discrimination law that states: "No person in the U.S. shall, on the basis of sex, be excluded from participation in, or denied the benefits of, or be subjected to discrimination under any educational program or activity receiving federal aid." (Title IX of the Education Amendments of 1972).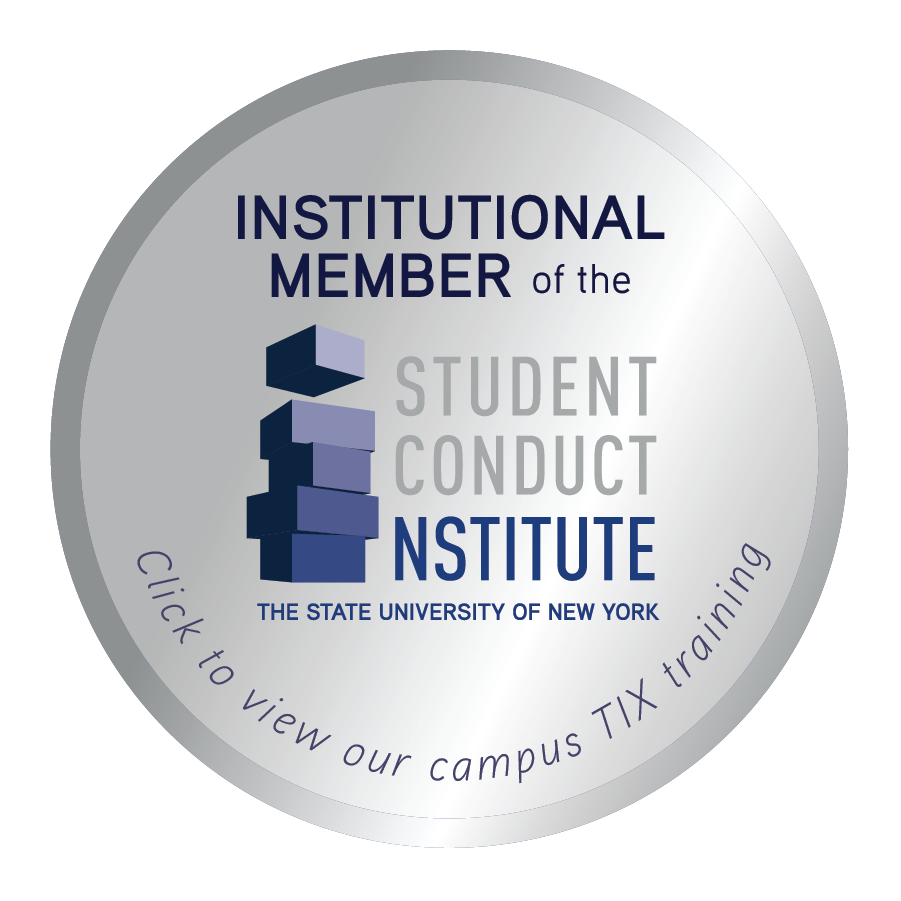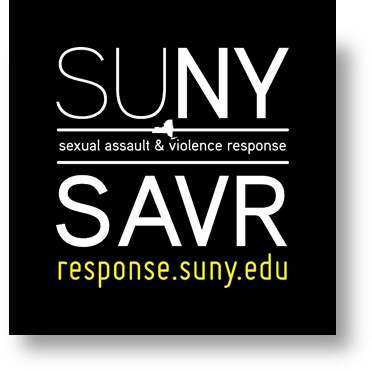 This applies to all College programs and activities including, but not limited to, academic and athletic programs, financial aid and student records and accounts, health and counseling services, and housing and residence life programs.
Title IX prohibits sex discrimination against students, employees, or third parties. Sex discrimination includes sexual harassment, sexual assault, and sexual violence.
Title IX App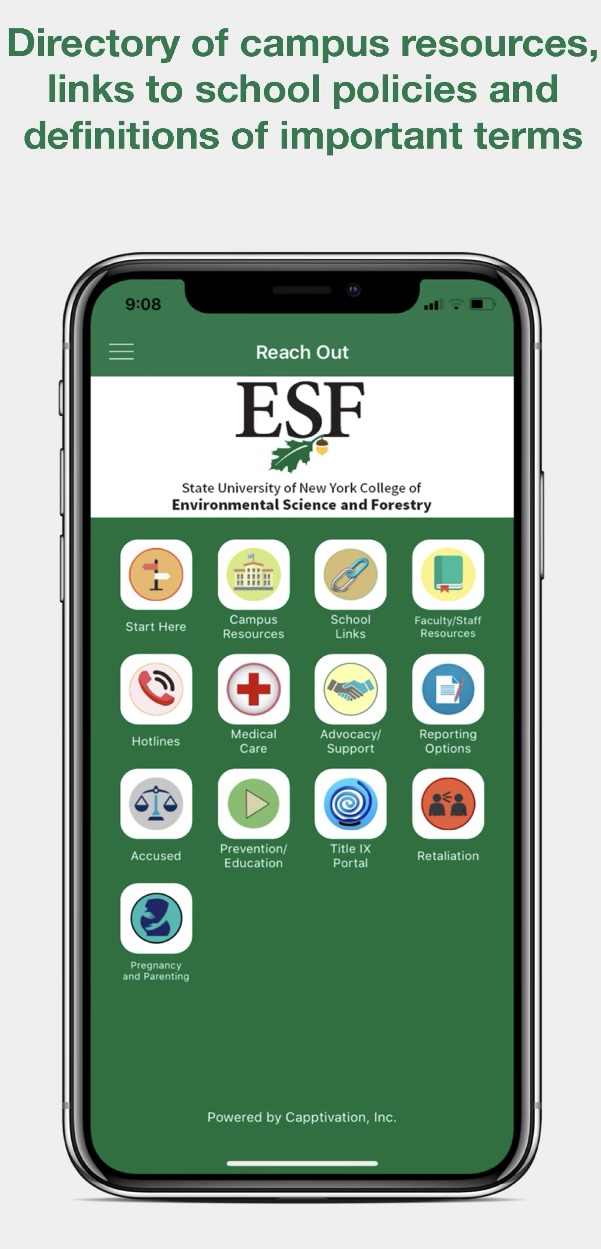 Download the Resilient Oaks App:
Hotlines for Emergencies
Medical Care Resources System
Bias Reporting System
Valuable Campus Resources
This App is for students, faculty and staff. Search "Resilient Oaks App."
Support and Reporting Options
Support and Reporting Options (Process)
Reporting
You have the right to make a report to university police or campus security, local law enforcement, and/or state police or choose not to report; to report the incident to your institution; to be protected by the institution from retaliation for reporting an incident; and to receive assistance and resources from your institution.
These people have key Title IX responsibilities at ESF:

Rebecca Hoda-Kearse (She/Her/Hers)
Executive People Officer and Title IX Coordinator
220 Bray Hall
(315) 565-3012
titleix@esf.edu
Oversees Title IX complaints for students/employees and related reporting for the campus.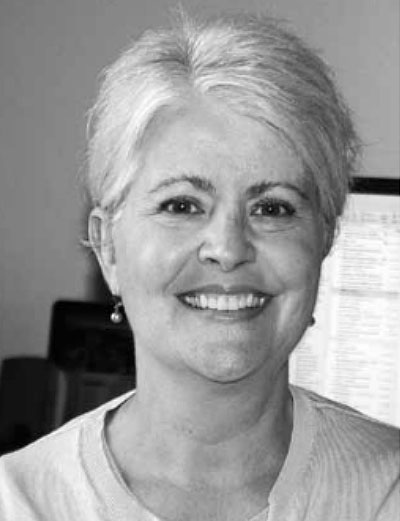 Anne Lombard (she/her/hers)
Executive Student Affairs Officer and Deputy Title IX Coordinator
110 Bray Hall
(315) 470-6660
aelombard@esf.edu
Receives complaints of student-to student violations of Code of Student Conduct, and complaints from an employee against a student.
Melissa Gebo (she/her/hers)
Sr. Human Resources Associate
Deputy Title IX Coordinator & Affirmative Action Officer
216 Bray Hall
315-470-6617
magebo@esf.edu
Assists with receiving and investigating complaints involving employees.
Anthony Chefalo (he/him/his)
Title IX Investigator
110 Bray Hall
(315) 470-6660
apchefal@esf.edu
Investigates alleged Title IX sexual assault and sexual violence violations involving students
Robert Dugan
Chief of University Police
19 Bray Hall
(315) 470-6667
upolice@esf.edu
Receives law enforcement and criminal complaints