September 28 – 30, 2023
Make plans to join ESF for Homecoming Weekend and Senior Reunion! We're looking forward to welcoming alumni and their families to campus this fall for an exciting schedule of events — see all of the details below! You don't want to miss the fun — we hope to see you here!
Senior Reunion
Classes of 1973 and earlier
Full schedule with details below.

Homecoming
Honoring class years that end in "3" or "8," but alumni from ALL classes are welcome!
Full schedule with details below.
Online registration for 2023 Senior Reunion & Homecoming Weekend is closed. Please call the Alumni Office at 315-470-6632 for availability.
Accommodations
This will be a very busy weekend in Syracuse! SU is hosting "Orange Central" and there is a football game in the JMA Wireless Dome. We strongly recommend making hotel arrangements as soon as possible.

Overview of local hotels from Visit Syracuse
Hilton brands Syracuse area properties
Downtown Syracuse hotels
We have three small room blocks being held for ESF alumni.
Craftsman Inn (Fayetteville)
Thursday, 9/28: $129
Friday & Saturday, 9/29-9/30: $199
(315) 637-8000
Use "SUNY ESF" as the group name.
Booking Deadline: September 3 (or until block filled)
ParkView Hotel (Genesee Street, Syracuse)
$149/night
(315) 701-2600
Use "SUNY ESF Homecoming" as the group name.
Online booking link
Booking Deadline: September 15 (or until block filled)
Hampton Inn & Suites, Cazenovia
25 Lakers Lane, Cazenovia, NY 13035
Phone: (315) 655-7666
Online booking link
Booking Deadline: September 10 (or until block filled)
Full Schedule of Events

Senior Reunion Dinner
5:30 p.m.
On Campus | A time to reminisce and relax over cocktails and dinner with fellow alumni. This evening is all about YOU! Alumni will have a special opportunity to share what they've been up to since graduation.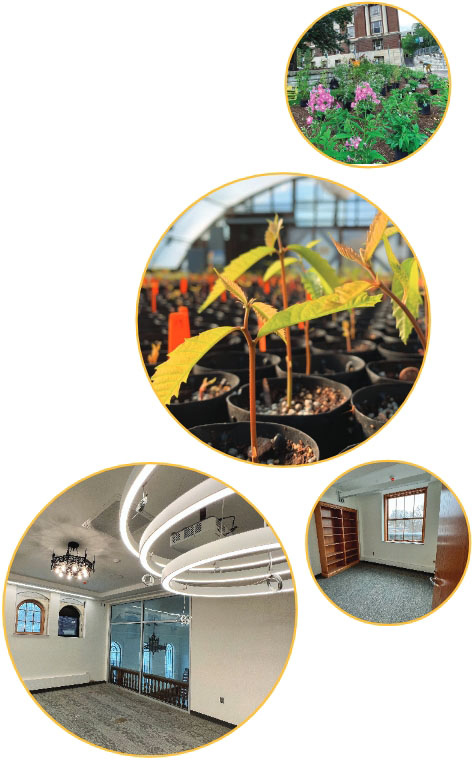 CAMPUS TOUR (Senior Reunion Event)
9:00 a.m.
Has it been awhile since you visited campus? Join our knowledgeable student guides for a tour of ESF's buildings and facilities.
IMPACT OF PHILANTHROPY ON ESF STUDENTS AND PROGRAMS
10:00 a.m.
Join us for a dynamic presentation by the ESF College Foundation and learn about the transformative impact of philanthropy. Coffee and donuts will be served!
LUNCH AND LEARN (Senior Reunion Event)
11:30 a.m.
Join other Senior Reunion attendees for a special lunch and learn all about pollinator ecology with the Restoration Science Center's Molly Jacobson '21. Includes a short walk to the newly-planted pollinator gardens on campus.
SPECIAL PRESENTATION AND TOUR: RETURN OF THE AMERICAN CHESTNUT (Senior Reunion Event)
2:00 p.m.
Lafayette Road Experiment Station | A special opportunity to hear from the American Chestnut Research and Restoration Project team about the blight-resistant American chestnut and the important work that is happening at ESF.
ESF ALUMNI ASSOCIATION ANNUAL MEETING
4:00 p.m.
"WELCOME BACK" ALUMNI RECEPTION
5:30 p.m. – 7:30 p.m.
This evening event features:
2023 Athletic Hall of Fame Induction Ceremony
Class of 1973 Scholarship Endowment Recognition
DESSERT RECEPTION AND "FIRST LOOK" AT MARSHALL HALL
7:30 p.m.
Landscape Architecture alumni only. Tours for all other alumni offered Saturday.
ALUMNI AND GRADUATE STUDENT "TG" BLOCK PARTY
7:30 p.m.
TG gatherings are an ESF tradition! Join alumni and current graduate students for drinks, live music and fun!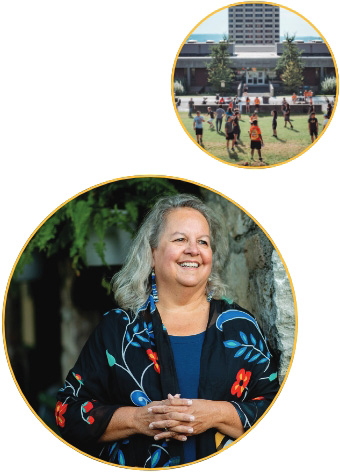 ROBIN KIMMERER READING AND BOOK SIGNING
9:00 a.m.
Delight in a reading from Dr. Robin Wall Kimmerer, 2022 MacArthur Fellow. Her stories have inspired people worldwide to rethink how they interact with nature and reconnect with the world.
PANCAKE BREAKFAST with the COLLEGE PRESIDENT
10:00 a.m.
Enjoy breakfast with President, Joanie Mahoney. Fill up on pancakes featuring ESF's very own maple syrup!
SPECIALTY TOURS
Trees and Shrubs Walking Tour with Dr. Don Leopold | 11:00 a.m. and 2:00 p.m.
Roosevelt Wildlife Collection Tour | 11:00 a.m. and 2:00 p.m.
Tours of the newly-renovated Marshall Hall | 12:00 p.m. and 3:00 p.m.
PICNIC ON THE QUAD
12:30 p.m. – 2:30 p.m.
Join us for a picnic lunch, a Student Activities fair, and lawn games!
TASTE OF CENTRAL NEW YORK
4:30 p.m.
Enjoy CNY food favorites and sample New York beer, wine, and hard cider.

Register to join in the fun