Department of


Chemical Engineering

Meeting society's most pressing needs — sustainably.
Today's society requires us to think differently about the way we do things. That's why in the Department of Chemical Engineering, we create solutions that leave the world in a better place than we found it. We teach students in the classroom, in the laboratory, and at industrial locations how to build and implement sustainable processes, materials, and energy for a cleaner earth. Our program is designed at the forefront of modern chemical engineering, with a focus on developing high-tech — and planet-friendly — approaches to bioprocesses, biopharmaceuticals, and sustainable materials.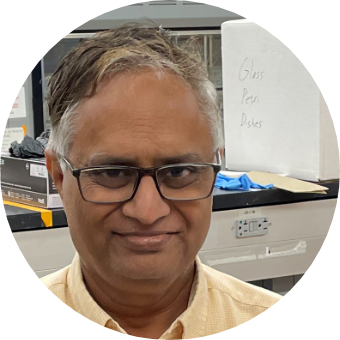 Meet the Chair
Bandaru Ramarao, Ph.D.
"At ESF, you will learn how to leverage renewable resources so that you're well trained to engage in a green future. We teach our chemical engineers how to engage harmoniously with the environment, whether through sustainable packaging, advanced biopharmaceuticals, or biodegradable biomaterials. Our students take a common first year, then choose one of our four majors that best suits them."
Undergraduate Degree Programs