SHARE:
Alumni Spotlight: Hannah Pilkey, '17 & '21


7/22/2022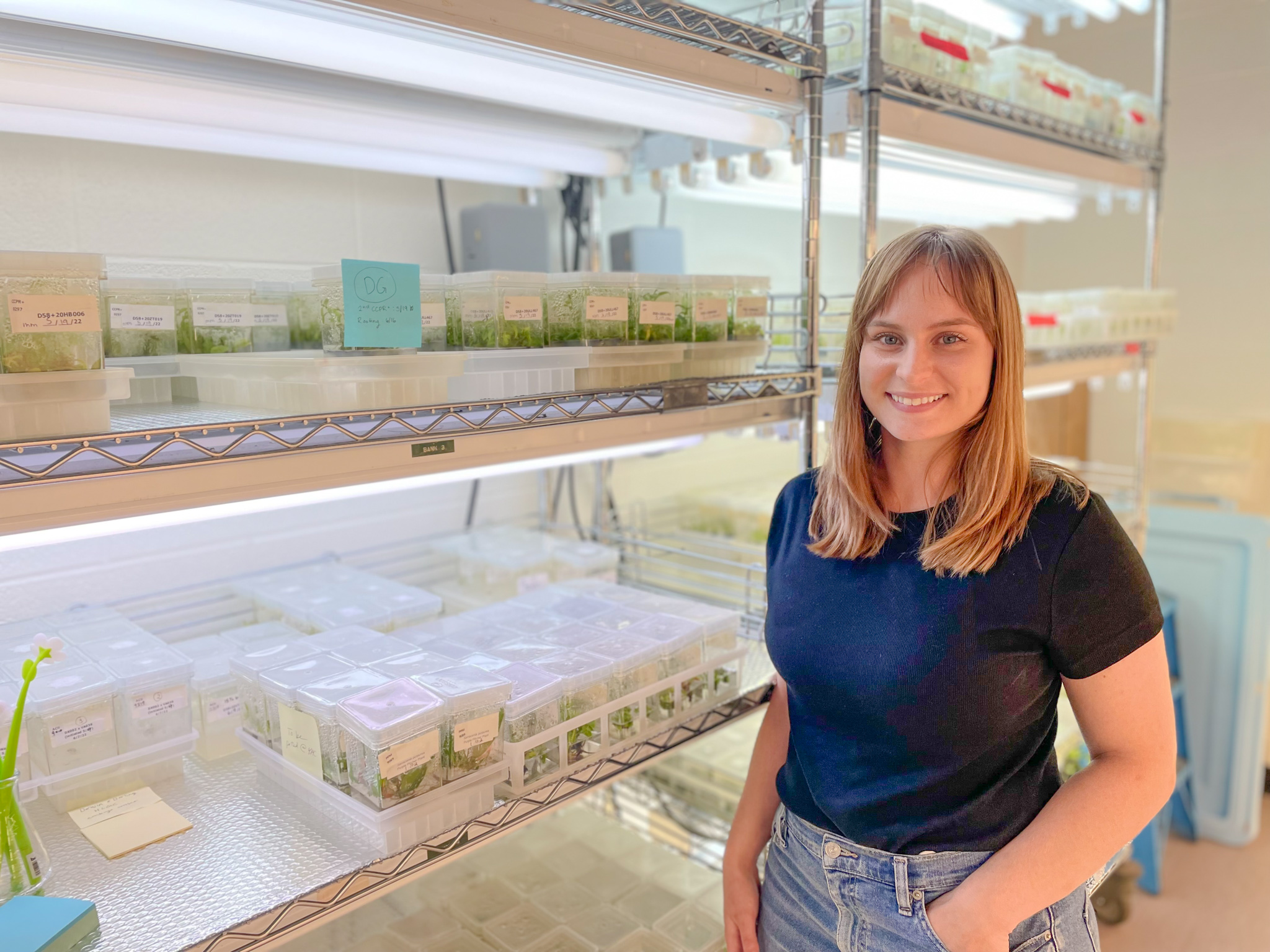 Hannah Pilkey was drawn to environmental causes when she learned about the Save the Manatees campaign. It sparked a love that would bring her to ESF. She wasn't sure how to channel her passion, so she took classes topics ranging from herpetology to fisheries.
In her third year, she enrolled in Linda McGuigan's Plant Tissue Culture Methods (BTC 426) class. When she excelled in the course, McGuigan asked her to work on the American Chestnut Project. "Though I didn't realize it at the time, that would become a pivotal moment in my journey," Hannah said.
She started working in the lab in 2016 and pursued her own research in the latter parts of her undergraduate experience. After graduation, she continued with the American Chestnut Project, earning her master's degree in Plant Science. She now works full-time as a plant propagation and tree-breeding manager in the lab. "I am working my dream job right now," Hannah said, "I will stay a part of the program as long as I can."
In her spare time, she works on tissue cultures for carnivorous plants. These specimens came to inception based on projects executed through McGuigan's classes. Over the years, with Hannah and Linda's help, the collection of plants has grown exponentially. The carnivorous plants are sold at fairs at ESF.
Thanks for becoming part of our ESF Family, Hannah!
Recent ESF News
News Archives
Communications & Marketing
SUNY ESF
122 Bray Hall
1 Forestry Drive
Syracuse, NY 13210
Communications@esf.edu