SHARE:
Mighty Oak Monday: Silas Cochran


8/29/2022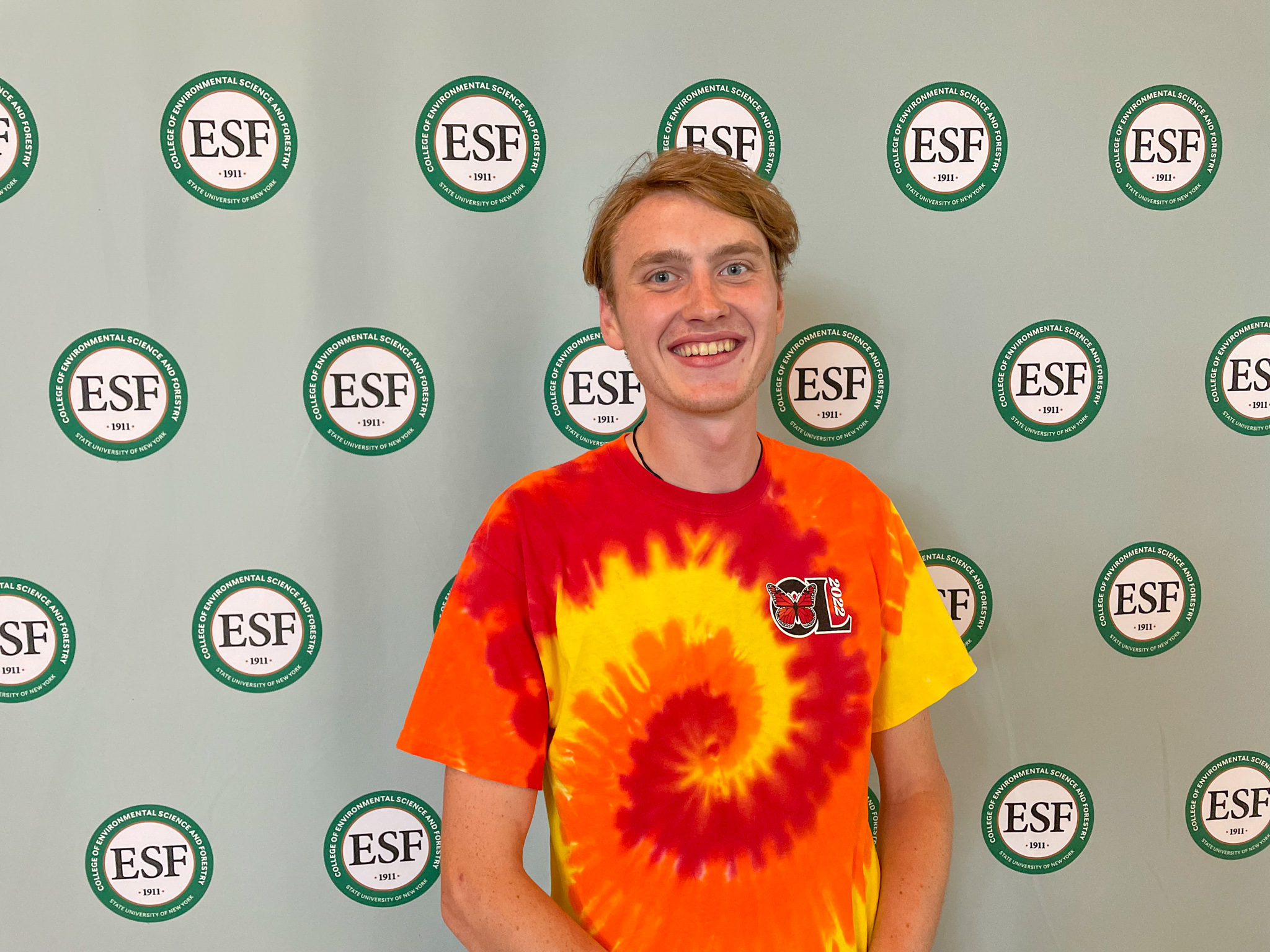 Major: Environmental Education & Interpretation
Hometown: Alfred, NY
Silas Cochran first heard of ESF when he was in high school from his former classmate Peter Hubert, who was in his second year at ESF and serving as president of the Mighty Oak Student Association (MOSA), formerly Undergraduate Student Association (USA). As someone who is passionate about the environment, Silas was intrigued, and eventually decided to come to ESF.
"I wanted to go to a college that had a perfect blend of big city feel and small campus vibes. I found that environment at ESF," he said.
Silas got involved in MOSA as a senator-at-large his first year, following in his friend's footsteps to immerse himself in campus by getting involved. As he saw proposed changes from MOSA being implemented around campus, he deepened his involvement and rose through the ranks, eventually becoming chief of staff. Last spring, he was elected to be the student president for the 2022-2023 academic year.
As president, Silas hopes to place more focus on student mental health and drive further engagement with the newly rebranded MOSA. He is proud of the work done with the student run Mental Health Panel in the spring.
"I want to encourage my classmates to get involved and help make changes at ESF," Silas said, "I have seen first hand that change is possible if you put in the work."
Outside of his involvement with MOSA, Silas is a part of the Boy Scout's Order of the Arrow and is an a member of the Bob Marshal Club and Ducks Unlimited. In the future, he hopes to become a National Park Ranger or a New York State Park Ranger.
We're wishing you a successful term as MOSA president, Silas!
Learn more about the Environmental Education & Interpretation program or the Mighty Oak Student Assembly (MOSA) at ESF.