SHARE:
Regional SUNY Showcase Set for Syracuse
Innovative programs, research to be placed in spotlight

2/28/2012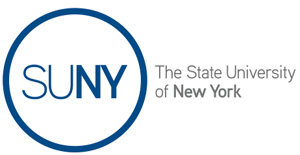 ESF and other a area colleges within the State University of New York (SUNY) system will highlight "The Power of SUNY" during a regional campus showcase March 5 in Syracuse.
The event will celebrate the best of the State University system by displaying the most innovative programs of eight area SUNY schools for the public to explore. Participating colleges include the SUNY College of Environmental Science and Forestry, Upstate Medical University, SUNY Oswego, Empire State College, Onondaga Community College, SUNY Cortland, Tompkins Cortland Community College, and Cayuga Community College.
The Central New York Showcase takes place 9 a.m. to 1 p.m. Monday, March 5, at the Sheraton Syracuse University Hotel and Conference Center, Comstock Ballroom.