SHARE:
ESF Professor Honored as TAPPI Fellow
Dr. Gary Scott receives title for contributions to industry

3/16/2012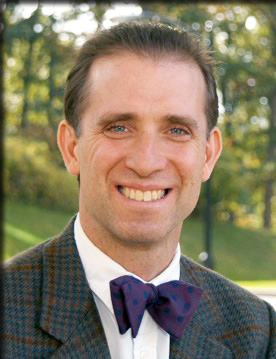 Dr. Gary Scott, chair of ESF's Department of Paper and Bioprocess Engineering, has been named as a 2012 Fellow by Tappi, the pulp and paper Industry's leading technical association.
Fellow is an honorary title bestowed upon a small percentage of TAPPI's membership and is given to individuals who have made extraordinary technical or service contributions to the industry and/or the Association. Scott is one of 10 people so honored this year.
Scott has a B.S. in paper science and engineering and computer information systems from the University of Wisconsin - Stevens Point, and an M.S. in computer sciences and a Ph.D. in chemical engineering from the University of Wisconsin - Madison.
He began his career with the U.S. Department of Agriculture's Forest Service, Forest Products Laboratory in 1993. He joined the ESF faculty in1998, rising to the rank of professor, serving as associate chair of the department and then being appointed chair in 2007. In 2009 he was appointed director of engineering for ESF.
Scott's research work involves biotechnological processing such as fungal pretreatment for the production of mechanical and chemical pulps and use of ligninolytic enzymes for bleaching. He's currently involved in the extraction of hemicellulose from wood for the coproduction of chemicals and biofuels.
As a member of TAPPI he has worked with the Recycling Committee and International Research Management Committee and served as chair of the Contaminants Subcommittee. He serves on the TAPPI Board of Directors. Scott is a member of the American Institute of Chemical Engineers and the American Society of Engineering Education.
Also honored as Fellows this year are Davide R. Friedman, president of Fibre Tech Packaging Solutions LLC; Dr. Cyril Heitner of FPInnovations; Ian A. Journeaux, manager of Process Technology with NewPage Corp.; S. Jerry Popson, chairman of Technidyne Corp.; Dr. Melur K. Ramasubramanian, professor at North Carolina State University, and program director with the National Science Foundation; Nancy Ross Sutherland, head of the Paper Test Lab at Forest Products Laboratory; Paul M. Tucker, manager of energy and chemical recovery solutions with International Paper Co.; Dr. Richard Venditti, professor with the Department of Forest Biomaterials at North Carolina State University; and Dr. Peter W. Hart, senior research engineer and senior technical manager with MeadWestvaco.
The new TAPPI Fellows will be honored at the TAPPI Fellows Luncheon, Sunday, April 22, held in conjunction with the PaperCon 2012 meeting in New Orleans.
TAPPI is the leading association for the worldwide pulp, paper, packaging and converting industries. It was founded in 1915 as the Technical Association of the Pulp and Paper Industry.
Recent ESF News
News Archives
Communications & Marketing
SUNY-ESF
122 Bray Hall
1 Forestry Drive
Syracuse, NY 13210
315-470-6644