SHARE:
ESFs Northern Forest Institute Takes Leadership Role in Helping Children Get Outside and Play
Slate of events May 1 and 2 kicks off effort to reconnect children with nature

4/24/2009
ESFs Northern Forest Institute for Conservation Education and Leadership Training (NFI) has taken a lead role in building a statewide effort to reconnect children with nature so they can reap the benefits of experiencing, and learning about, the natural world.
The NFI has helped organize a partnership called "Children in Nature, New York," that is sponsoring a slate of events in the Adirondacks and Capital Region to draw attention to increasing the connection between the state's children and the natural environment.
Events will take place the first weekend of May in the Adirondacks and Saratoga Springs.
"Playing outdoors does more for children than just let them burn off excess energy," said Paul Hai, program coordinator at ESF's Adirondack Ecological Center in Newcomb, N.Y, where the NFI is headquartered. "Researchers are seeing that exposure to nature has a substantive, measurable effect on children's physical, psychological and mental well being. It has a real effect on their behavior and study skills and their ability to think creatively."
Hai is also one of the 10 members of the national Children and Nature Network's Grassroots Leadership Team.
The roll-out event planned for May 1 and 2 includes a Friday evening program in Saratoga Springs, a daytime festival at the Wild Center in Tupper Lake and a Saturday evening program in Lake Placid.
The following events are scheduled:
Friday, May 1: Reception and ice cream social, including attendance from elected public officials and a presentation by author Richard Louv, who wrote the best-selling "Last Child in the Woods: Saving Our Children from Nature-Deficit Disorder." Attendance is by invitation only. The event will be 7 to 9 p.m. at Saratoga Spa State Park Victoria Pool House Ice Cream Parlor, Saratoga Springs.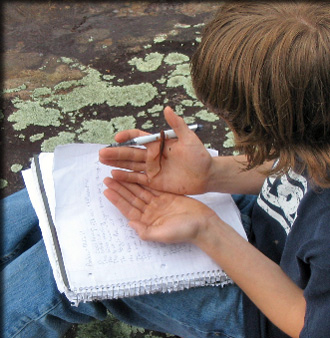 Saturday, May 2: More than 25 organizations from around the region will gather at The Wild Center in Tupper Lake to offer information and ideas to families looking to reconnect with nature. Family activities will be spread across the 31-acre facility, including, kite building, fly fishing, nature scavenger hunts, and identifying trees. Louv will offer a presentation and book signing in the afternoon. The event is free, runs 10 a.m. to 3 p.m. and is open to the public.
Saturday, May 2: A reception and presentation by Louv will precede a conversation exploring how to create the systemic lines of communication and partnerships between the healthcare, medical, educational and resource management communities that will maximize the effort and magnify the positive impacts of reconnecting children to nature across New York. The event will be 6:30 to 9 p.m. at the Whiteface Lodge in Lake Placid. Attendance is by invitation only.
"Children in Nature, New York," is a partnership between the NFI, the New York state Department of Environmental Conservation; Great Play! Lake Placid Sport Summit; Come Out and Play! Children in Nature, Saratoga; and The Wild Center.
For more information, contact Paul Hai at the Adirondack Ecological Center, 518-582-4551, or pbhai@esf.edu.
Recent ESF News
News Archives
Communications & Marketing
SUNY-ESF
122 Bray Hall
1 Forestry Drive
Syracuse, NY 13210
315-470-6644