SHARE:
ESF Named Top Environmental Programs College
College places second on list of environmental schools

1/8/2013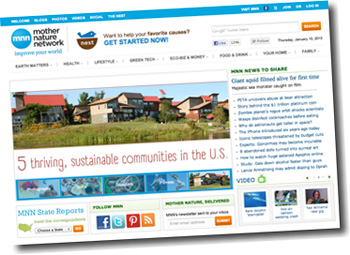 Mother Nature Network has ranked the SUNY College of Environmental Science and Forestry (ESF) ESF second on a list of the Top 10 Best College Environmental Programs in the United States.
The colleges listed offer a range of environmental programs and often incorporate sustainability into all aspects of their curriculum.
Mother Nature Network noted ESF "handles more than 25,000 acres of land in Central New York and the Adirondack Park, where nearly 2,500 students in the graduate and undergraduate program choose majors as specific as aquatic and fisheries science, construction management, forest ecosystem science, paper engineering, and bioprocess engineering. Research takes priority, too, with faculty working on more than 450 projects - including wildlife disease prevention, nanotechnology, and genetic engineering - around the world."
ESF is the only SUNY institution on the list, which includes Cornell University, Duke University and Yale.
Recent ESF News
News Archives
Communications & Marketing
SUNY-ESF
122 Bray Hall
1 Forestry Drive
Syracuse, NY 13210
315-470-6644