SHARE:
Quentin Wheeler Chosen as New President of SUNY-ESF
Internationally recognized scholar will take office in 2014

11/15/2013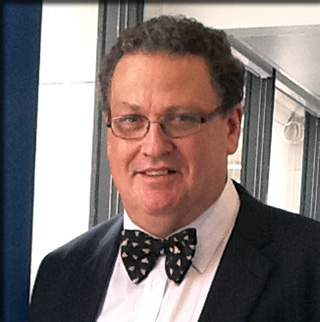 Dr. Quentin Wheeler, director of the International Institute for Species Exploration and Virginia M. Ullman Professor of Natural History and the Environment at Arizona State University, has been named the next president of the SUNY College of Environmental Science and Forestry (SUNY-ESF) by the SUNY Board of Trustees and SUNY Chancellor.
"It is a great honor to welcome Dr. Wheeler to SUNY and to New York State, where his unique mix of experience and expertise is an ideal fit for the SUNY-ESF campus and Central New York community," said SUNY Chancellor Nancy L. Zimpher. "The Presidential Search Committee and Board of Trustees are to be commended for this outstanding appointment."
Wheeler is looking forward to joining SUNY-ESF as the college's next president. "I am honored and thrilled to have the opportunity to join the SUNY-ESF community and help lead this great institution into its second century. Environmental challenges of unprecedented kind, scale and complexity will characterize the 21st century, along with society's response to them. SUNY-ESF has established itself as a leading center of sustainability and environmental discovery and learning that is uniquely positioned to assure that we and future generations have as many options as possible available to us to successfully adapt to a rapidly changing world," he said.
Vita DeMarchi, chair of the SUNY-ESF Board of Trustees and co-chair of the Presidential Search Committee, also applauded Wheeler's selection. "Dr. Wheeler is an internationally recognized scholar and environmental leader with a passion for the mission of SUNY-ESF, an expressed interest in diversity and external relationships, and a passion for the betterment of faculty, staff, students, our community and the world around us. His sense of inquisitive wonder for the world will resonate with the SUNY-ESF culture. Dr. Wheeler provides a combination of deep academic experiences with the essential need to continually question and search for ways to adapt and lead the way into the future."
Wheeler's appointment as president of SUNY-ESF is effective on or about Jan. 2, 2014. President Cornelius B. Murphy, Jr. will continue to serve as college president until Wheeler takes office. Murphy began his presidency in 2000 and is now completing his 13th year leading the college.
Wheeler joined Arizona State University in 2006 and since that time has served as the founding director of the International Institute for Species Exploration and Virginia M. Ullman Professor of Natural History and the Environment. He served as interim dean of the Division of Natural Sciences in 2006, and in 2007 was appointed to the position of vice president and dean of the College of Liberal Arts and Sciences, a position he held until 2011.
Wheeler served in distinguished academic roles for 24 years at Cornell University, where he earned the rank of tenured full professor. He was chair of entomology and director of the Liberty Hyde Bailey Hortorium while at Cornell. Wheeler also previously served as the Keeper and Head of Entomology at The Natural History Museum in London from 2004-2006, and was director of the Division of Environmental Biology at the National Science Foundation from 2001-2004.
His research career has focused on the role of species exploration and natural history collections in the exploration and conservation of biodiversity; theory and practice of phylogenetic systematics and cybertaxonomy; the evolution and classification of insects, especially beetles; and public science education. He has received a number of academic honors, including several fellowships, and has had three species named in his honor.
He is the author of approximately 150 scientific articles and six books, including What on Earth? - 100 of Our Planet's Most Amazing New Species. He has named more than 100 new species and writes a weekly feature on new species for The Observer newspaper in London. Wheeler holds bachelor, master's and Ph.D. degrees in entomology from The Ohio State University.
Recent ESF News
News Archives
Communications & Marketing
SUNY-ESF
122 Bray Hall
1 Forestry Drive
Syracuse, NY 13210
315-470-6644