SHARE:
Houseal Named Director of Adirondack Ecological Center
New leader at Newcomb Campus has extensive environmental experience

1/30/2014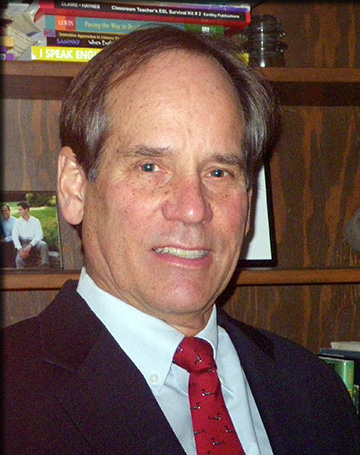 Brian L. Houseal, executive director of the Adirondack Council for the past 10 years, has been named director of the Adirondack Ecological Center at the SUNY College of Environmental Science and Forestry's (ESF) Newcomb campus. Houseal is a professional landscape architect and regional planner with extensive environmental experience.
"I am looking forward to advancing the research and educational mission of the Adirondack Ecological Center," Houseal said. "We have a world-class field station at Newcomb in the Huntington Wildlife Forest with a legacy of contributing leading-edge science to state and national policy makers. We are well-poised to continue the research on big questions such as climate change and its effects on natural ecosystems and local communities. I am very enthusiastic about assisting in the education of the next generation of environmental leaders right here in the Adirondacks."
Houseal received his bachelor's degree from Colgate University and master's degrees in landscape architecture from ESF and regional planning from Syracuse University.
Houseal previously worked on establishing national parks and biosphere reserves throughout Latin America and the Caribbean, from Chile's Patagonian region to Mexico's border with the United States. The Peace Corps, U.S. Agency for International Development, World Bank, UNESCO and the Nature Conservancy's International Program have supported his work.
An avid outdoorsman, Houseal states, "I have had unique opportunities to live and work in some of the most remote and beautiful places in our hemisphere," Houseal said. "The Adirondack Park, with its mix of wild lands, local communities and working farms and forests, served as the model for that work. It is a privilege to work with SUNY-ESF while also living in the Adirondacks."
Houseal lives in Westport, N.Y., with his wife, Katherine. They are involved in numerous professional and social organizations at local and national levels.
Recent ESF News
News Archives
Communications & Marketing
SUNY-ESF
122 Bray Hall
1 Forestry Drive
Syracuse, NY 13210
315-470-6644