SHARE:
'Habitat' Chapter Receives National Honor
SU/ESF group earns honorable mention

10/13/2010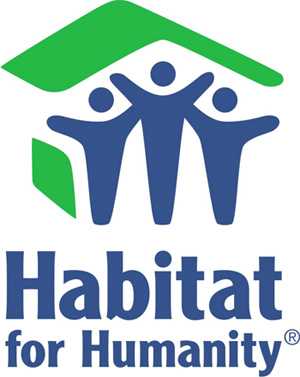 SYRACUSE - The Syracuse University/SUNY-ESF chapter of Habitat for Humanity International was recently named one of the organization's top three campus chapters, earning honorable mention for the 2010 Habitat for Humanity International Campus Chapter of the Year.
"Success breeds continued success and improvement," said Douglas Morrison, ESF chapter faculty advisor. "The local chapter moved from the top five in 2007-08 to one of the top three chapters of all US universities."
The SU/ESF chapter was selected for the honor based on its annual house sponsorship, the creation of an affordable housing class through the public affairs program and commitment to Habitat's mission to provide simple, decent and affordable homes for those who lack adequate shelter.
ESF students bring a variety of skill sets to the Habitat builds, said Morrison, a research associate in the Department of Forest and Natural Resources Management. ESF students from all departments volunteer to work on the builds. Also, construction management students conduct safety training on site during the Saturday build days.
"We've been fortunate to have the department provide two student interns to provide the safety instruction," said Morrison.
On a past build in the city of Syracuse, construction management students put a new deck on the house and landscape architecture students gave advice on how to landscape the yard, Morrison said.
""We're always signing up new people," he added. "Every Saturday we work on the house."
Since 1991, the chapter has worked with students and the Syracuse city Habitat affiliate to eliminate the problem of substandard housing in the community. SU/ESF chapter members have also traveled across the country to contribute to building sites in states such as Florida, North Carolina, South Carolina, Mississippi and Louisiana.
During the 2009-10 school year, the SU/ESF chapter constructed a house on Elliot Street in the city's Near Westside neighborhood with the help of the Syracuse city Habitat affiliate. The students raised $60,000 and dedicated time each weekend between September and May to construction.
The chapter broke ground this fall on a home build on Gifford Street, also located in the city's Near Westside neighborhood. This will be the fourth home completely constructed by the campus chapter. The chapter also plans to send 150 students and faculty this year to locations in Louisiana, Alabama, Florida and West Virginia as part of the chapter's annual alternative winter and spring break trips tradition.
The chapter will be honored at the 2010 Youth Leadership Conference, which will be held Oct. 22-24 in Columbus, Ohio, where it will receive the award. In addition, State Farm will present a $1,000 grant the chapter may use to participate in Collegiate Challenge, Habitat's alternative break program.
Recent ESF News
News Archives
Communications & Marketing
SUNY-ESF
122 Bray Hall
1 Forestry Drive
Syracuse, NY 13210
315-470-6644