SHARE:
ESF Alumnus Tapped for DEC Post
Gov. Cuomo nominates Joseph Martens as commissioner for environmental conservation

1/5/2011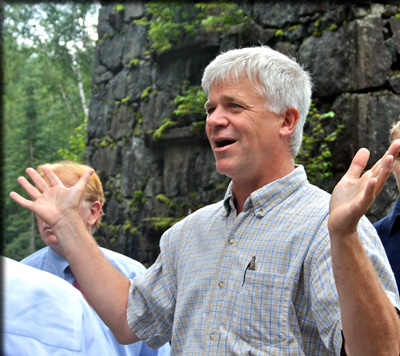 N.Y. Gov. Andrew Cuomo has nominated ESF alumnus Joseph Martens to be the next commissioner of the state Department of Environmental Conservation.
Martens earned his master's degree in resource management from ESF in 1981. Shortly after graduating, he joined the state Assembly staff to work on environmental issues and helped develop budgets for the state's environmental agencies. He also served as deputy secretary to then-Gov. Mario Cuomo for energy and the environment.
Most recently, Martens served as president of the Open Space Institute (OSI), a non-profit agency that works to protect scenic, natural and historic landscapes in the state. The institute has protected more than 100,000 acres through direct acquisition and conservation easements.
As OSI president, Martens was instrumental in helping establish the Northern Forest Institute for Conservation Education and Leadership Training, which is administered by ESF's Adirondack Ecological Center in Newcomb. ESF runs the institute on property owned by OSI's Open Space Conservancy.
Robert Quinn, assistant director of the ESF College Foundation, who has worked with Martens on various projects over the past couple decades, said Martens is personable and hard-working, with a solid understanding of both environmental issues and the way state government works.
Before he can take over at the DEC, Martens' appointment must be confirmed by the state Senate.
Recent ESF News
News Archives
Communications & Marketing
SUNY-ESF
122 Bray Hall
1 Forestry Drive
Syracuse, NY 13210
315-470-6644