SHARE:
SUNY Chancellor Malatras Visits ESF


11/12/2020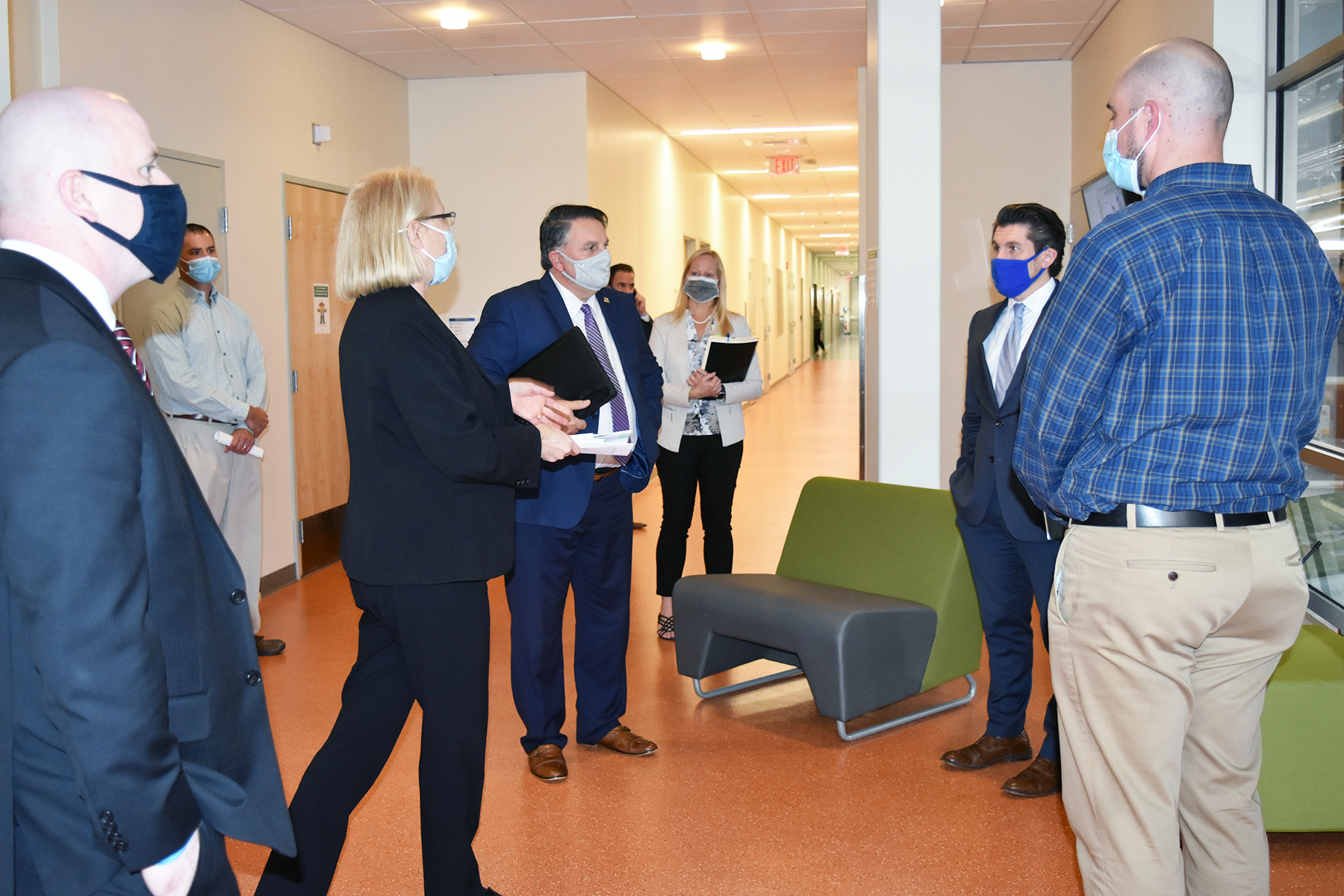 ESF welcomed SUNY Chancellor Jim Malatras to the Syracuse campus earlier this week. The Chancellor spent time with students, faculty, staff, and administrators.
During his visit, he saw first-hand the College's COVID-19 testing operation and spoke with Dr. Brian Leydet, who has spearheaded this initiative. The Chancellor also interacted with a number of students and staff members working at the testing location. At a round-table session in the Roosevelt Wild Life Center classroom, he welcomed Joanie Mahoney as ESF's fifth president and the first woman to hold the office.
Participants, which included faculty, academic governance and student leaders, and members of the administration, discussed specific issues related to ESF and SUNY, as well as general higher education challenges. The dialogue included how ESF can play a larger role with SUNY and the State of New York as related to environmental and sustainability initiatives. Dr. Rebecca Rundell introduced the Chancellor to the Roosevelt Wild Life Center and shared some of the Center's most prized specimens.
The Chancellor finished his inaugural visit to ESF with an introduction to the College's Combined Heat and Power Plant in the Gateway Center. The innovative system provides steam and electricity to the Gateway Center and four additional campus buildings. The Chancellor and President Mahoney had productive discussions about the College, its challenges, and a host of opportunities to jointly explore with SUNY.
Recent ESF News
News Archives
Communications & Marketing
SUNY-ESF
122 Bray Hall
1 Forestry Drive
Syracuse, NY 13210
315-470-6644