SHARE:
Governor Andrew M. Cuomo Nominates, NYS Senate Confirms, ESF's Newest Trustee, Oluwole "OJ" McFoy


6/28/2021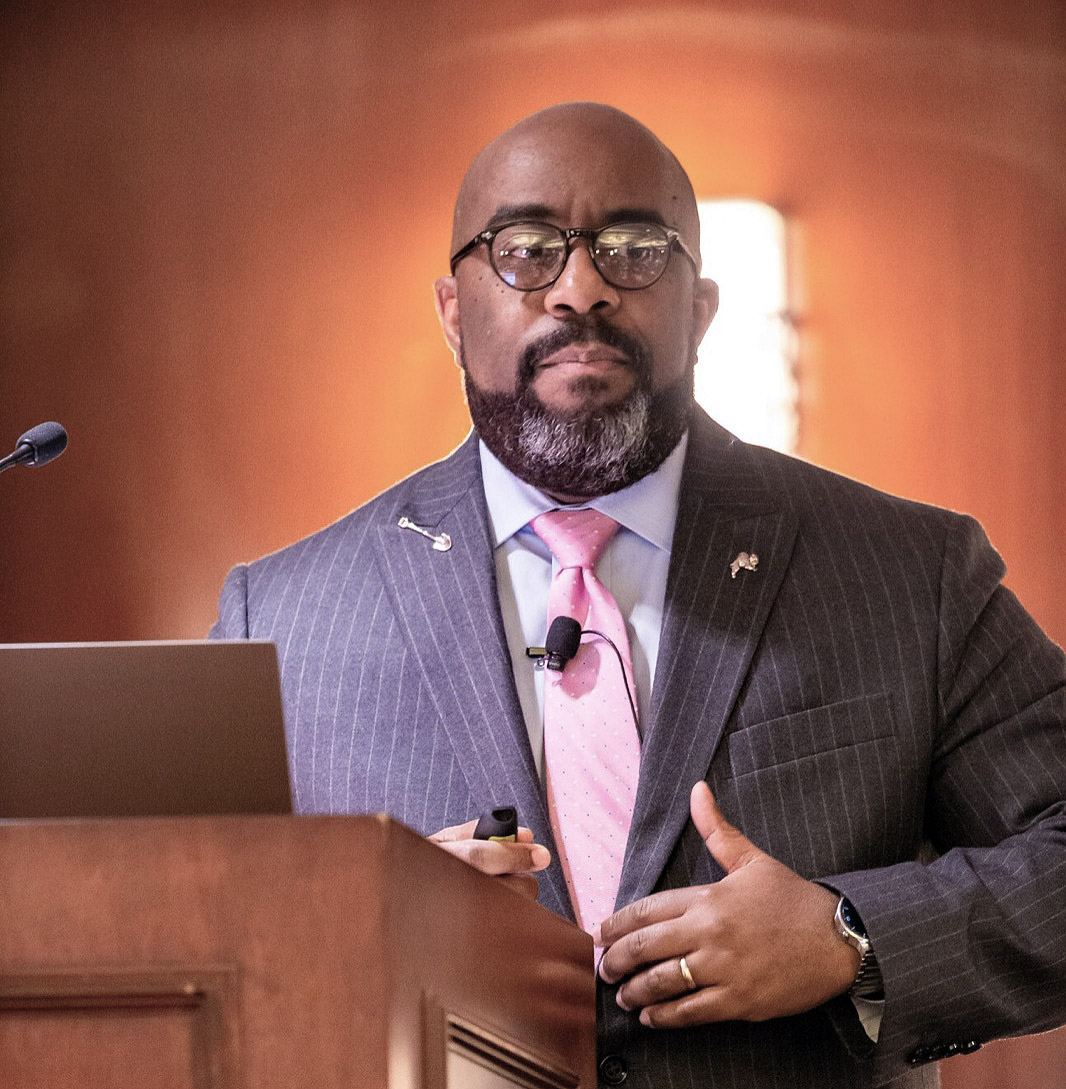 Governor Andrew Cuomo recently appointed Oluwole (OJ) McFoy to the Board of Trustees of the SUNY College of Environmental Science and Forestry (ESF).
McFoy is a water sector executive with over two decades of leadership in advancing innovative strategies, delivering large-scale multi-million-dollar comprehensive plans and capital projects, and expanding equitable public health policies. A native of Buffalo, New York, he earned a Bachelor of Science degree in civil engineering from Clarkson University and a Certificate in Executive Management from the University at Buffalo. He is also a licensed Professional Engineer registered in New York state.
Since 2007, McFoy served as chairman of the Buffalo Water Board, championing regional water quality initiatives and overseeing a public-private partnership to provide reliable and professional delivery of drinking water for the city. McFoy initiated major programs such as Replace Old Lead Lines (ROLL) to combat lead poisoning, and the city's Residential Affordable Water Program – focused on ensuring that water services are equitably delivered and affordable for all residents.
"OJ McFoy is a dedicated public servant, a recognized leader in the water resources industry and a trusted advisor to state, local, and national leaders and environmental organizations," said ESF President Joanie Mahoney. "We are very fortunate to now benefit from OJ's years of experience and commitment to social equity and sustainable infrastructure management as a member of ESF's Board of Trustees. I thank Governor Cuomo for nominating OJ to serve and on behalf of ESF's students, faculty and staff I am happy to welcome OJ into the ESF family."
"I have devoted my career to public service and I am humbled by the opportunity to serve SUNY College of Environmental Science and Forestry on the Board of Trustees. It is an honor to join an institution of exceptional leaders dedicated to providing world-class higher education," said McFoy.
"The ESF Board of Trustees is glad to welcome Mr. Oluwole McFoy to our board and look forward to the many benefits that his expertise and involvement will contribute to our college," said William Fisher, president of the ESF Board of Trustees.
Along with ESF's Board of Trustees, McFoy serves on national, state, and regional boards dedicated to promoting the value of water and changing the culture of the water sector, including the National Association of Clean Water Agencies, U.S. Water Alliance, Water Agency Leaders' Alliance, and New York Water and Environment Association. He holds board positions with Buffalo Erie Niagara Land Improvement Corporation and the Buffalo Society of Natural Sciences.
McFoy joins trustees William Fisher, John Bartow, Linda Brown-Robinson, Vita DeMarchi, Steven "Rick" Fedrizzi, Daniel T. Fitts, Matthew J. Marko and Stephen Sloan. He resides in the Willert Park neighborhood in Buffalo, with his wife Monika and their three daughters.
Recent ESF News
News Archives
Communications & Marketing
SUNY ESF
122 Bray Hall
1 Forestry Drive
Syracuse, NY 13210
Communications@esf.edu