ESF Named a Top Green College by Princeton Review College featured in Best 385 Colleges in America

8/12/2019
SHARE: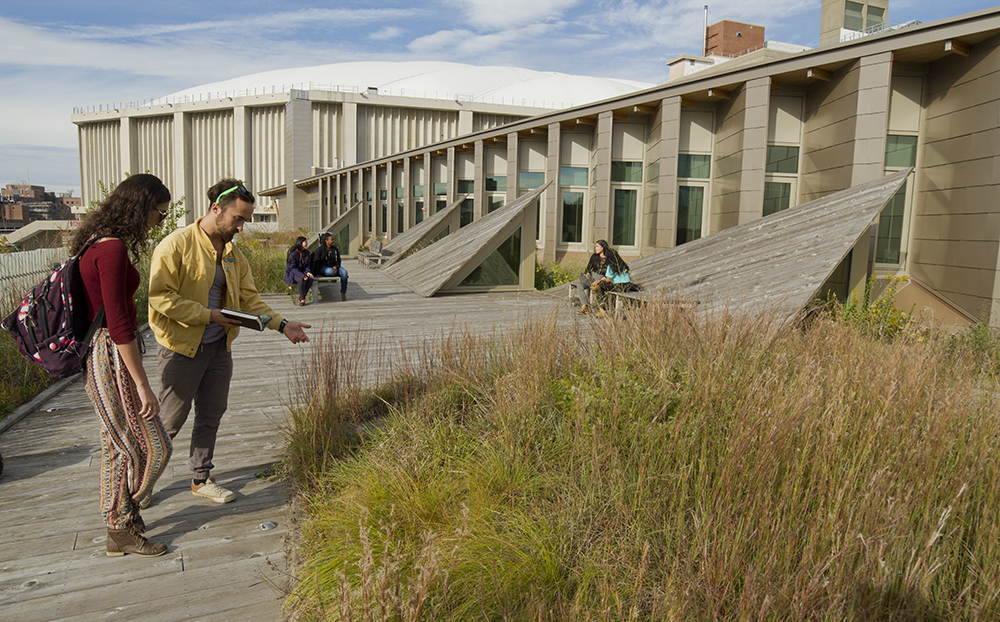 ESF is once again ranked one of the top green colleges by The Princeton Review. The education service company features the college in "The Best 385 Colleges in America: 2020 Edition."
ESF is ranked #2 in the Top Green Colleges. It is the only SUNY school in the Top 50, and one of only four colleges in New York state to make this year's list.
"ESF college is devoted to environmental programs and practicing what we teach," Interim President Dr. David Amberg said. Campus sustainability projects often intersect with coursework and research.
"The schools that made our Top 50 Green Colleges list share superb sustainability practices, a strong foundation in sustainability education, and a healthy quality of life for students on campus," according to The Princeton Review. "The Top 50 Green Colleges are, in our opinion, truly up to the task of training the next generation of leaders, who will be responsible for putting green ideas into practice."
Green College rankings were based on institutional data obtained from school administrators. Categories examined included key factors such as: whether students have a quality of life on campus that is both healthy and sustainable; how well a school is preparing students for employment in an increasingly green economy; and how environmentally responsible a school's policies are.
The College is featured in the listing of Best Northeastern Colleges which were chosen for being "academically outstanding." ESF is also listed as a Best Value Colleges based on a combination of institutional and student survey data, including academic rigor, affordability and career outcomes for graduates.
Recent ESF News
News Archives
Communications & Marketing
SUNY ESF
122 Bray Hall
1 Forestry Drive
Syracuse, NY 13210
Communications@esf.edu