Senator Schumer, ESF Officials Support Northern Forest Research Initiative ...Leahy-established research cooperative to receive renewed federal funding

2/21/2020
SHARE: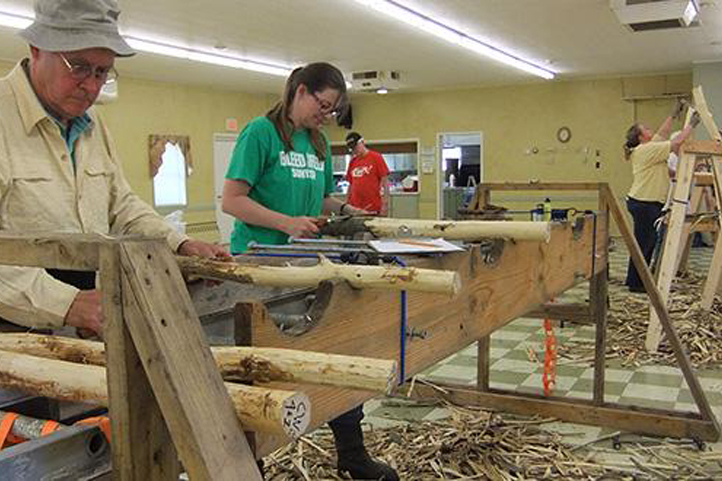 Senator Chuck Schumer (D-N.Y.) and SUNY College of Environmental Science and Forestry (ESF) officials applaud the efforts of Senator Patrick Leahy (D-Vt.), Vice Chairman of the Senate Appropriations Committee, to secure new federal funding for research on the region's forest ecosystem and economy. The Northeastern States Research Cooperative (NSRC), first created by Leahy in the 1998 Farm Bill, received $2 million in the fiscal year 2020 appropriations bill for research on the Northern Forest and its 26 million acres of working landscape. Historically, ESF is the third highest recipient of grant dollars in the northeast.
"Senator Leahy's leadership is inspiring and provides scientists from top-tier research institutions with necessary resources to understand and preserve a vital resource," said ESF Interim President Dr. David Amberg. "His leadership and advocacy for the environment are exemplary. Our researchers stand ready to partner on initiatives that will provide insights into efficient and effective options to sustain our forests, by responding to the dynamic forces that impact the Northern Forest economy and ecology."
"This vital federal investment will allow great institutions like ESF and its partners to continue their work using the region's abundant natural resources to spur long term economic development and maximize ecosystem health," said Schumer. "I was proud to work with Senator Leahy to secure this funding, and will continue to work in Congress to ensure the Northern Forest remains strong for generations to come."
Since its creation in the 1998 Farm Bill, the NSRC has supported cross-disciplinary, collaborative research among the U.S. Forest Service and universities across the Northern Forest states, Vermont, New Hampshire, Maine, and New York. Focusing on the ecological, economic, and cultural challenges facing the forest, NSRC has awarded more than 300 competitive research grants totaling more than $23 million.
The NSRC had not received federal funding since 2016, however, until Leahy secured $2 million for its reestablishment in the fiscal year 2020 negotiations. The revitalized program will seek input from business, industry, agency, and community leaders to define a research agenda that will support and improve the health of the Northern Forest environment and economy. The expectation is that new projects will begin by early 2021.
Recent ESF News
News Archives
Communications & Marketing
SUNY-ESF
122 Bray Hall
1 Forestry Drive
Syracuse, NY 13210
315-470-6644