Environmental Philosophy Program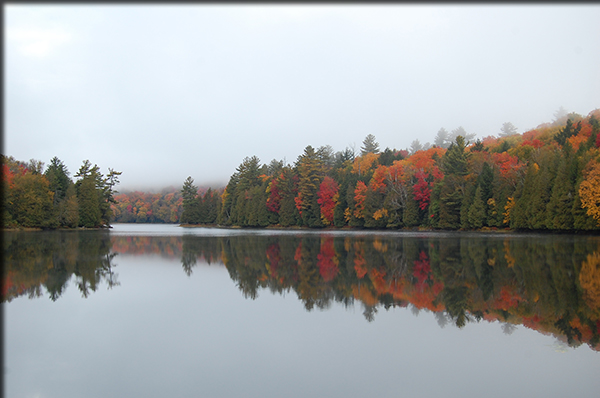 Dr. Marianne Patinelli-Dubay leads NFI's program in Environmental Philosophy which supports and facilitates rich conversations across a range of disciplines.
Educational initiatives in this program are intended to bridge humanities content with HWF-specific field knowledge and experience in order to understand the impacts of ESF's relationship between scientific research and the policy it advances. Particularly, to further a connection between theoretical philosophy/ethics and community relationships with an emphasis on the resolution of regional issues that arise from the impacts of science on human and non-human communities.
An ongoing series of original projects are brought about in collaboration with institutions and organizations throughout NYS for the benefit of NFI's primary audiences. Broad interest in this program affirms its importance and strengthens NFI's commitment to this work. Current and ongoing projects include: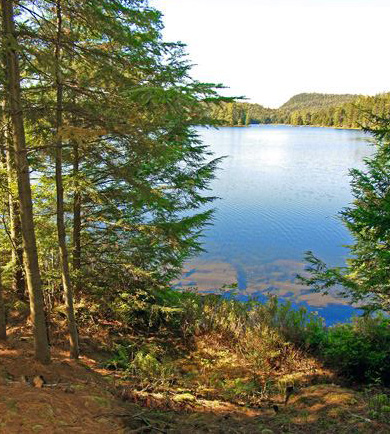 TOP
Philosophers' Camp Revival: Grandly Simple
2018 Camp (October 5-October 7 2018) - Join us for the fourth annual Philosophers' Camp!
An annual revitalization of the Philosopher's Camp, located in the landscape and tradition of the original gathering, draws on the expedition itself and its vibrant legacy. Our readings and conversations will be an opportunity to enter into the spirit of the original Philosophers' Camp by engaging in shared inquiry and discovery. In 1858 ten scholars left New England society for a sojourn in the Adirondacks. Seeking to reacquaint themselves with their wild surroundings they hunted, rowed, fished and camped. In a poem written to commemorate the excursion, Emerson names them freemen of the forest laws, and here they were also free of societal and professional boundaries. Thus liberated they fell naturally into a cross-disciplinary cadence that reflects the style of unity between self, other and world that has come to characterize the Camp and mark its intellectual significance.
Scholarships are available for current undergraduate or graduate students interested in participating in the Philosophers' Camp. Please submit a statement describing your interest, how your participation in the program will contribute to your academic preparation and career, your level of financial need, and what additional resources you will use to cover any remaining portion. Please submit your application to Marianne Patinelli-Dubay at mpatinelli@esf.edu. Scholarships will be announced June 1 of each year or until all scholarship money has been awarded.
TOP
Practical Ethics for Forestry Professionals
This program is designed to introduce foresters and land management personnel to a variety of ethical approaches. Participants are asked to put techniques learned in the workshop to use in order to reach group consensus on a resolution to real fieldwork situations. The purpose of this exercise is to increase our understanding of the variety of ethical considerations that foresters already make when thinking about situations that are in tension, as a result of competing interests among individuals and communities. With greater awareness of how we intuitively navigate a fraught or conflicted situation, comes a heightened ability to reflect on and strengthen one's own thinking and decision making process. Available at ESF's Newcomb Campus and at The Ranger School as well as by request at campuses and field sites external to ESF including gatherings of the Society of American Foresters (Carries 4 Cat 1-CF credits).
TOP
Ecological Reflections Network
Our most recent contribution to the aims of the Network is a poetic manuscript (in process) focused on a landscape inventory of the Huntington Wildlife Forest taken some 70 years ago. At a time when the value of field stations is debated in economic terms and the question remains open around what type of work belongs at a research station, these fragments provide elegant evidence of the natural crossover between science and art, research and personal accounts and the value of daily encounters with the natural world. Experiences and observations like those recorded here influence our understanding of the world around us and strengthen our resolve to preserve and protect it. The quality of our environmental awareness and our knowledge of self and world transcends disciplinary boundaries and is deepened through immediacy and the kind of multifaceted inquiry that defines the field station experience, as we work through wonder towards understanding.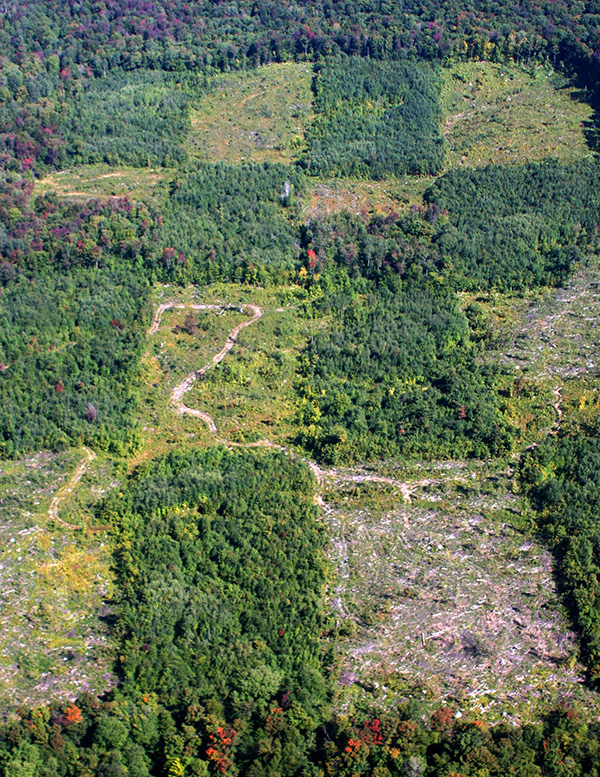 TOP
Practical Ethics for Forestry Pre-Professionals
Modeled on the program developed for field professionals, this workshop brings students together with working foresters and land management personnel. Students will learn and apply the philosophical theory that underlies ethical decision making to situations pulled from current professional and academic literature. Working foresters from industry, private and consulting firms as well as regional agency professionals will join the workshop to help students to integrate these theoretical methods into the complex dynamics of real situations. Available at ESF's Newcomb Campus and at The Ranger School as well as by request at campuses and field sites external to ESF.
TOP
Forestry in the Classroom
This program is designed to acquaint forestry students and professionals with the work of Henry David Thoreau. Thoreau was a surveyor and a forester long before he retreated to Walden Pond. During his early years as a land surveyor he was responsible for the inventory, sale and division of property throughout the northeast which he came to see in hindsight as a cross-hatch of civilization over wilderness.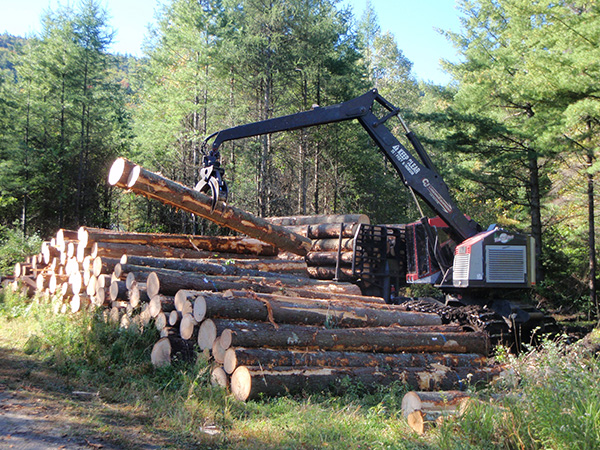 Also during this time he wrote field notes that remain part of the phenological record of the region and lectures on forest succession intended for professional foresters. We will consider this material in order to gain insight into Thoreau's path from surveyor to preservationist and to learn from his often intimate and conflicted reflections on fields and forests and how one might be ethical stewards of both. Available at ESF's Newcomb Campus and at The Ranger School as well as by request at campuses and field sites external to ESF including Society of American Foresters members (Carries Cat 1-CF credits).
Contact Us
For more information, contact:
Marianne Patinelli-Dubay
mpatinelli@esf.edu
(518) 582-4551 ext. 109
E-news!
Sign up to receive news and information about special events in your inbox.