Welcome to ESF's Podcast!
Hosted by ESF President Joanie Mahoney, the podcast features in depth conversations with the people
who are working to address our planet's most pressing issues.
Campus Conversations: The Podcast is produced by the Digital Storytelling Studio.
Season 4 Episodes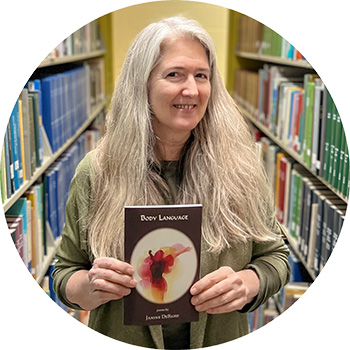 The Intersection of Science and Literature
Janine is a tenured Instructor in the Writing Program, where she has taught writing and literature since 1992. Her pedagogical interests include the intersection of science and literature, digital pedagogy, and the ways that composition can be taught creatively. She's published numerous books and is beloved by her students.
Download Transcript
Seasons