Health Care Options and Requirements
We know that a vital part of your academic success is your health and emotional well-being. This website is designed to provide you with the information and resources to make college life manageable in relation to your health and well-being while at ESF.
Immunization History Form must be submitted no later than: January 2, 2019 for students starting January, 2019
August 1, 2019 for students starting in the fall, 2019
Health
@ Crouse Medical Practice
739 Irving Avenue, Suite 300
315-766-1628

Counseling
105 Bray Hall
315-470-4716
Insurance
Required Forms
Policies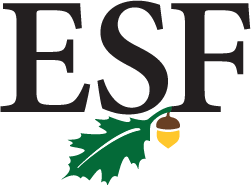 ---
Frequently Asked Questions
How do I access pharmacy services?
Pharmacy services are provided through Crouse Medical Practice's partnership with Kinney Drugs. Options include:
At Kinney Drugs located at 307 Nottingham Road (in the Nottingham Plaza), 315-214-5097.
Daily ESF on-campus delivery from Nottingham Plaza Kinney Drugs (307 Nottingham Road). Prescriptions must be called in/faxed/e-prescribed by 1:00 PM (315-214-5097). Any co-pay can be paid by providing a credit card in advance or by cash/check at the time of pick-up. Prescriptions are delivered to campus: Monday-Friday (when classes are in session) between 4:15-5:30pm to the northwest end of the Gateway Center (across from the Carrier Dome)
Mail orders delivered to your on-campus student mailbox (Centennial Hall) or to your off campus residence.
You are not obligated to use Kinney Drugs, and can fill your prescriptions at the pharmacy of your choice. This is an option to be aware of.
Am I required to use Crouse Medical Practice as my health care provider?
ESF students are not required to use Crouse. This is an option available to students if they are interested and if their insurance plan allows it. We remain happy with the partnership with CMP and the service to our students.
What is the Patient Protection and Affordable Care Act of 2010 (ACA)?
The ACA requires all U.S. citizens and other permanent residents to have health insurance that meets a certain standard of care, or pay a tax penalty for going without insurance. The ACA requires insurance plans to cover pre-existing conditions and many preventative services, as well as essential health benefits such as emergency services, hospitalization, mental health and substance abuse disorders treatment, and more.