Adirondack Interpretive Center


Artist-in-Residence Program
The Artist-in-Residence (AIR) program provides artists at all levels of their profession, including master's students, with an opportunity to explore and create pieces in a relaxed, supportive and educational setting in the beautiful Adirondack Mountains. The goal of the AIR program is to highlight the profoundly inspirational role of nature in art, to encourage AIC users to see both art and nature in new ways, and to honor Huntington's legacy.
We have been extremely lucky to have hosted accomplished artists in the past. We encourage you to visit their websites to fully appreciate the talent of these creative individuals. If you are an artist, consider applying for a future residency.
The Artist in Residence interacts on a daily basis with the general public at the Adirondack Interpretive Center (AIC), speaking informally with visitors while working along the trails or in the studio, and more formally through designing and leading art-based workshops at the AIC.
Dennon Walantus
2019 Artist in Residence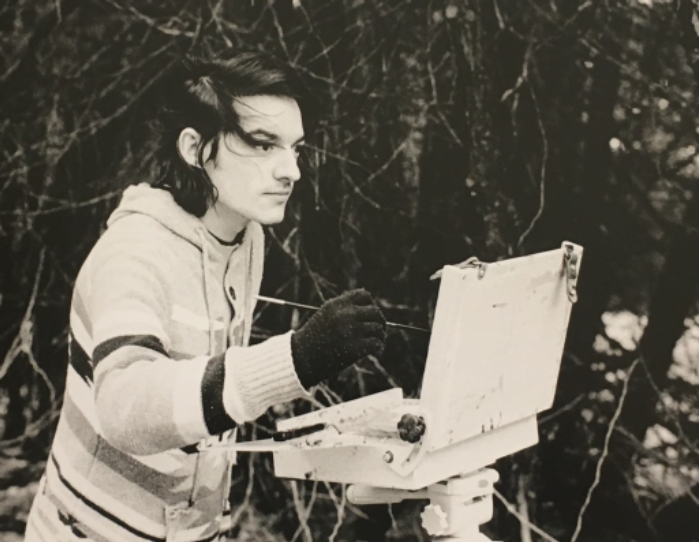 In my plein air painting I am pursuing a personal connection to the landscape by working from direct observation. Creating small scale work requires every brushstroke to be relevant when seeing the work as a whole image. This immediate way of working directly reflects the intimate connection when experiencing the landscape. When choosing my subject to paint I look for a particular space that can act as a vehicle for capturing the light and mood of the environment.
Neil Rizos
2018 Artist in Residence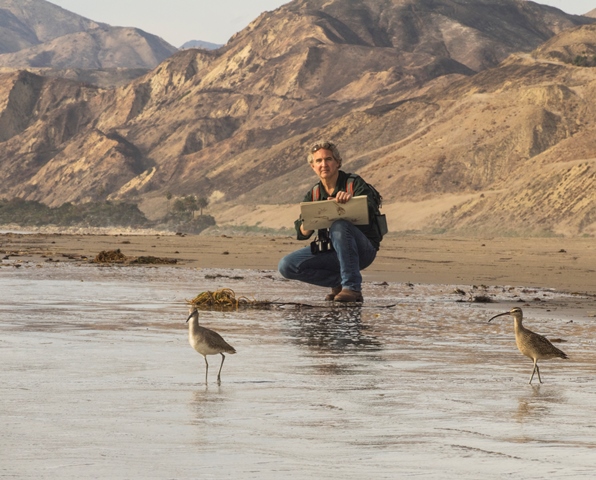 Neil Rizos was born in Boston, Massachusetts. His first five years were lived in Manomet, a small community on Cape Cod. From a home perched on the bluff overlooking the sea, his consciousness of the natural world began. The happy synergy of a receptive spirit and a place of light, water, forests and birds set the course for his life.
As a student of art, foreign languages and literature, he traveled throughout Europe and in Africa, living for extended periods in San Jose, Costa Rica; Seville, Spain; Paris, France and Quebec, Canada. Upon graduation from the State University of New York, he pursued his love of the natural world and art, working as a natural history illustrator and ornithological researcher from the Arctic to the rain forests. He has studied eagles, hawks and falcons in Montana with the U.S. Bureau of Land Management; Harris hawks in the southwest with the University of Arizona; migratory birds on the Alaskan tundra with the U. S. Fish and Wildlife Service and participated in other bird studies with public and private organizations in the U.S. and Canada.
Rizos has been awarded numerous artist residencies including: State University of New York, Potsdam; Adirondack Park Visitor Interpretive Centers at Paul Smiths and Newcomb, New York; The University of Washington, Friday Harbor Laboratories, Washington; The Mesa Arts Center, Mesa, Arizona; Acadia National Park, Maine. In 2004 he was awarded a residency at the international retreat for artists in County Kerry, Ireland. From 1997-2000 he was the Artist-in-Residence at Airlie Center, Virginia.
Rizos is a member of The National Arts Club, The Salmagundi Club and Allied Artists of America. In 2008, he was awarded the Gold Medal of Honor by The Allied Artists of America for his etching, 'DeWinton's Pool'. In 2015, his bronze sculpture, Marbled Godwits, won The Allied Artists of America Marilyn Newmark Award for sculpture. Rizos' etchings are featured in the book, The American Sporting Print: 20th Century Etchers & Drypointists, which includes works by Frank W. Benson, Carl Rungius, Ogden Pleissner and others. His work is in the permanent collection of the United States Library of Congress, the George W. Bush Presidential Library and Museum, The Acadian Museum, Quebec, The Southern Alleghenies Museum of Art and other public, private and corporate collections internationally. Rizos continues to travel extensively to study birds - his favorite subject - for his sculptures, paintings and printmaking. Neil's Webpage
Emma Percy
2017 Artist in Residence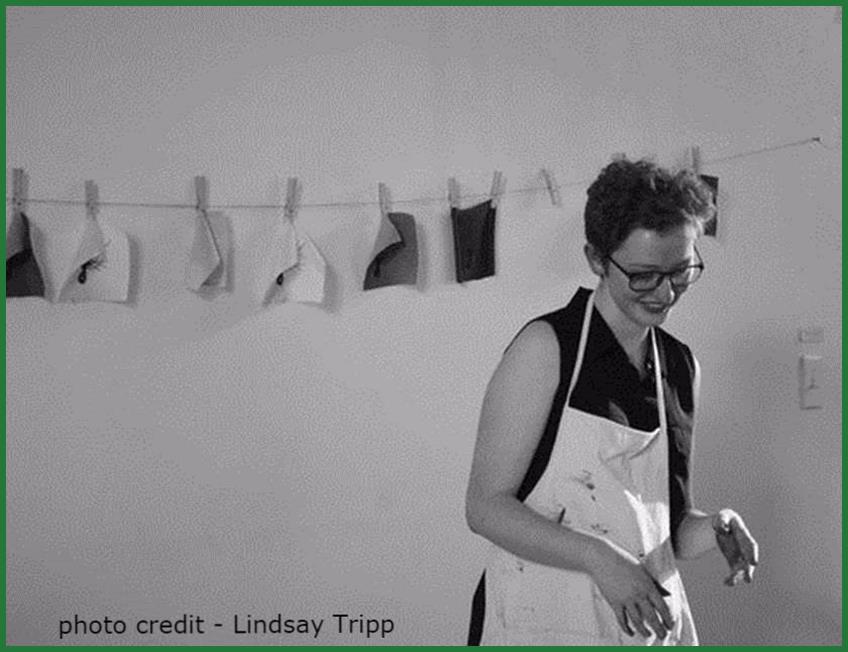 Emma is an eco-artist and educator currently living and working in traditional Hodinöhsö:ni' territory (aka Western New York).Emma's Webpage
George Bumann
2016 Artist in Residence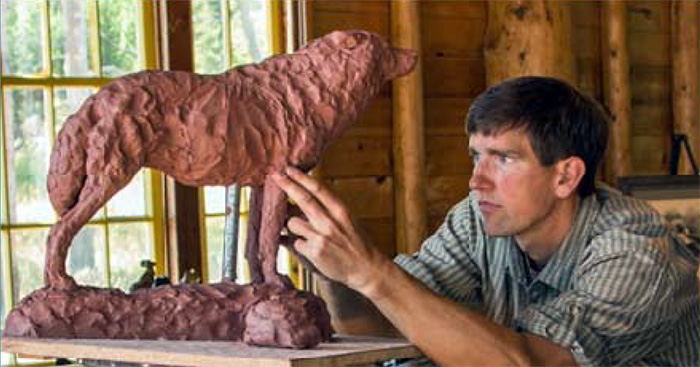 George Bumann (rhymes with 'human') is a professional sculptor living with his wife, young son and two black Labradors at Yellowstone Park's northern entrance in Gardiner, Montana. George has been a life-long observer of nature and was raised in his mother's New York sculpture studio. He holds both Bachelor's and Master's degrees in wildlife ecology and has worked in the fields of wildlife research, taxidermy, back-country guiding, environmental consulting and has taught art and natural history programs for youth, adult, and university audiences since 1990.
George's work can be found in collections throughout the United States and around the globe. George's Webpage
Casey Landerkin
2015 Artist in Residence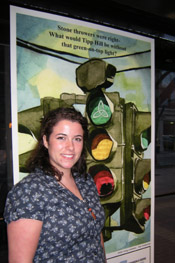 Casey Landerkin is an illustrator/artist currently based in Philadelphia, PA. Past clients have included Women's Health Magazine, Future Cycle Press, DFTBA, Cooties Magazine, and Winter Tangerine. Casey's Webpage
Marianna Trofimova
2015 Artist in Residence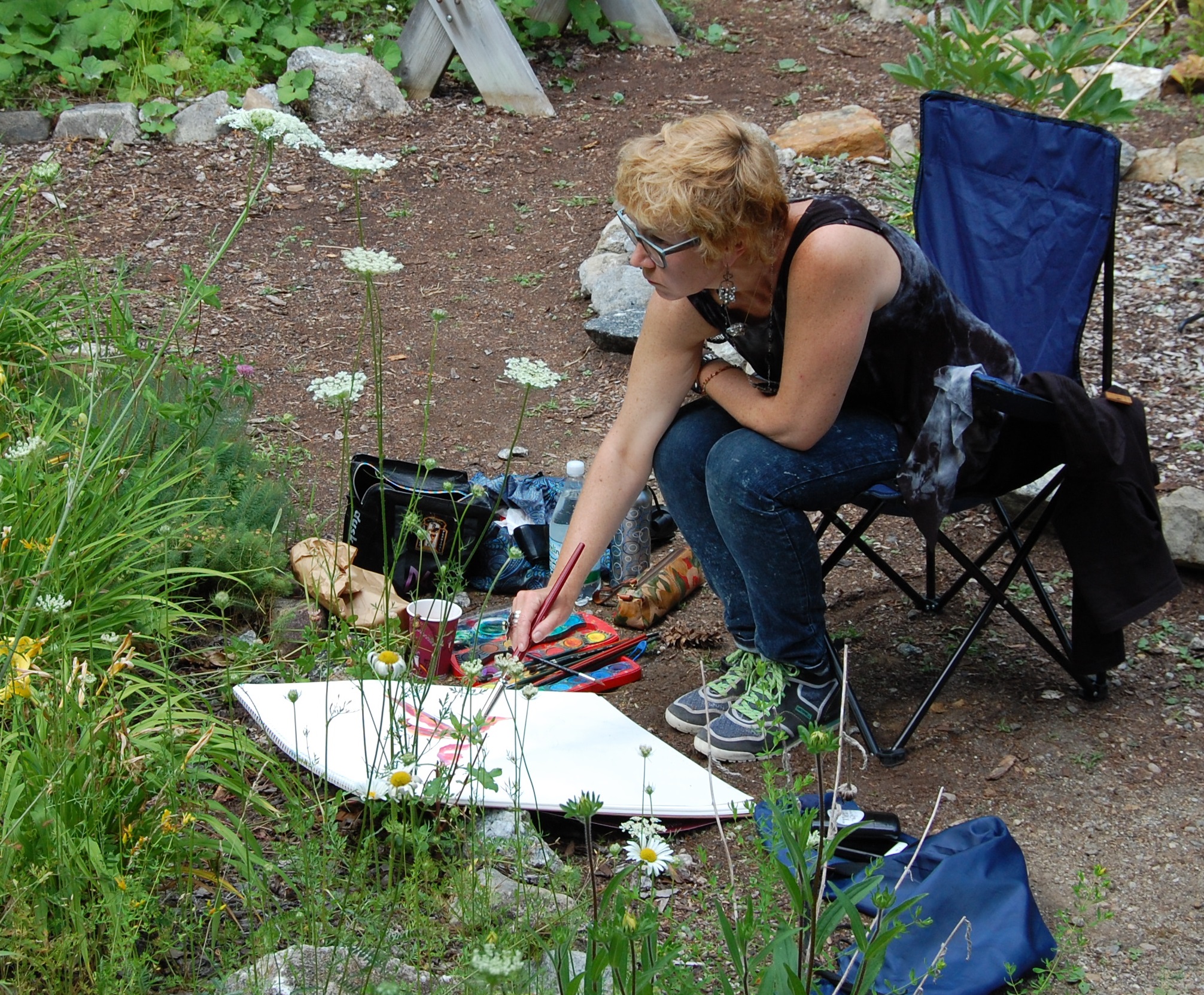 Marianna Trofimova is an award-winning graphic designer and art director experienced with web and print for a broad range of Fortune 500 clients including publishing, finance, healthcare, cosmetics, non-profit, retail, and technology organizations. Deftly handles corporate identity, packaging, print collateral, advertising, annual reports promotions, direct mail, and events. Special emphasis on conceptual design and communication goals. High attention to detail. Comfortable with information architecture and project management. Marianna's Webpage
Frances Gaffney
Innagural Artist in Residence, 2014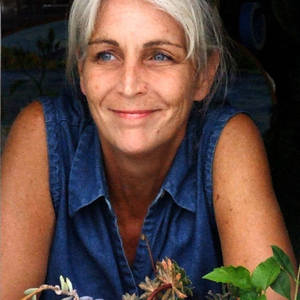 Frances lives and works on a houseboat on the Hudson River in New York. She has been painting since 1974. After attending the Fashion Institute of Technology she worked in New York as a textile designer. Frances worked both as a free-lance artist and as a full-time print designer in a commercial studio. Frances is dedicated to representational art, forever classic and enduring. While embracing the influences of the past, Frances explores this timeless genre with a fresh commitment and passion. Each of these contemporary drawings offers new interpretations of human existence and the ever-evolving natural and man-made world around us. Employing graphite medium, these intimate artworks are always visually accessible, technically proficient and of important artistic merit and accomplishment.
Thank You to the Adirondack Park Institute!
The Artist in Residence Program is made possible through the generous support of the Adirondack Park Institute. For more information and to become a member of API please visit their website adkinstitute.org.