Artist in Residence
The Artist-in-Residence (AiR) program provides artists at all levels of their profession, including master's students, with an opportunity to explore and create pieces in a relaxed, supportive and educational setting in the beautiful Adirondack Mountains. The goal of the AIR program is to highlight the profoundly inspirational role of nature in art, to encourage AIC users to see both art and nature in new ways, and to honor Huntington's legacy,
We have been extremely lucky to have hosted acconplished artists in the past. We encourage you to visit their websites to fully appreciate the talent of these creative individuals. If you are and artist, consider applying for a future residency.
The Artist in Residence interacts on a daily basis with the general public at the Adirondack Interpretive Center (AIC), speaking informally with visitors while working along the trails or in the studio, and more formally through designing and leading art-based workshops at the AIC.
George Bumann
Our 2016 Artist in Residence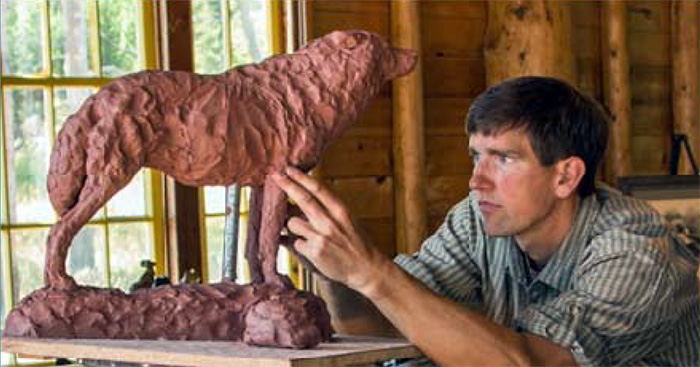 Our 2016 Artist in Residence was George Bumann, whose works can be found in collections throughout the United States and around the globe.
Thank You to the Adirondack Park Institute!
The Artist in Residence Program is made possible through the generous support of the Adirondack Park Institute. For more information and to become a member of API please visit their website adkinstitute.org.