Department of Environmental Resources Engineering


ERE Advisory Council
Mission Statement
The ERE Advisory Council provides strategic consultation, professional networking, information exchange, and resource development to assist the ERE Department achieve its mission and provide teaching, research and service to advance engineering practices and meet the needs of the world.
A Profile in Service
The Advisory Council handles duties such as supporting assessment of learning outcomes in ERE's ABET-accredited BS program, sponsoring student-oriented panel discussions related to engineering practice, participating in ESF Career Fairs, engaging in engineering design projects and service learning projects, and promoting the development of ERE and SUNY ESF.
ERE Advisory Council
Contact
Those interested in contacting the ERE Advisory Council should e-mail Teri Frese.
Advisory Council Accomplishments
Hosted annual fall semester planning meeting with student clubs, including ERE, EWB, ESS and NYWEA Clubs
Supported Employer Information Day and Professional Networking Day for ERE students
Mentored student teams in ERE Planning and Design
Assessed student project work presented at ERE Planning and Design event
Planned Tours of project sites and professional companies
Sponsored and provided 40 Hour HAZWOPER and 8 Hour Refresher training to ERE students (since 2017)
Planned panel discussions for ERE students associated with networking, internships, kick-starting your career
Advised the ERE program in preparation of ABET visits and met with the ABET visitation teams
Coordinated Women in Science and Engineering discussions
Hosted mock interviews and resume review sessions for ERE students
Met with students to support professional networking
Engaged the freshman engineering design course, ERE 133
Sponsored and attended Annual Engineers with Appetites dinner
Spotlight on Student Research Judging for ERE students
Conducted exit interviews with graduating senior students
Council Member Bios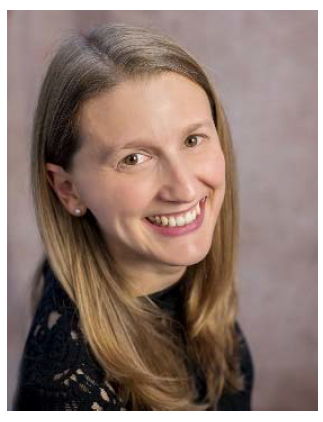 Senior Civil EngineerArcadis U.S., Inc.Syracuse, New York
Ms. Platt has more than 19 years of experience as a project manager specializing in the design, permitting and compliance, and construction of commercial infrastructure projects, including renewable energy development and oil and gas projects, and remedial systems associated with historical industrial activities. Ms. Platt has extensive experience working with agency representatives clients, and contractors to facilitate project completion. Ms. Platt's experience also includes the development of Phase I Environmental Site Assessments (ESAs), Phase II ESAs, environmental engineering investigations and studies, including Remedial Investigation/Feasibility Study reports, work plans and reports, and bid documents, including design drawings and technical specifications.
PJ Snyder, P.E.
Project Manager/Associate
GEI Consultants, Inc. P.C.
Ithaca, New York
PJ is a civil engineer with a wide range of experience in planning, design, and construction phase engineering services for environmental, geotechnical and geo-structural projects. He has worked on
numerous environmental remediation and dam rehabilitation projects, both in the design and construction phase, and has also been an integral part of the team for the design and construction of foundation
systems, excavation support systems and many other civil, environmental, and geotechnical construction projects. PJ is also experienced in supporting and maintaining interoffice collaboration for large and
complex design projects, promoting design standardization, and managing the development of company wide CAD standards.
PJ has extensive management and engineering experience in the following areas:
Preparing and reviewing calculations
Developing and coordinating design and construction drawings
Authoring and/or reviewing contractor submittals
Developing cost estimates and construction specifications
Education
B.S., Environmental Resource and Forest Engineering, SUNY College of Environmental Science and
Forestry, 2001
Professional Registration and Affiliation
Professional Engineer: MA
Association of State Dam Safety Officials American Institute of Steel Construction
Deep Foundations Institute
United States Society on Dams Order of the Engineer
Cristina Albunio, P.E.
Agency Engineer
Onondaga County Resource Recovery Agency
Syracuse, New York
Ms. Albunio is the Agency Engineer for Onondaga County Resource Recovery Agency (OCRRA), a not-for-profit public benefit corporation that delivers a comprehensive solid waste management and resource recovery system to Onondaga County residents. She is responsible for general engineering services related to OCRRA's transfer stations and compost sites as well as specific oversights for OCRRA's Waste to Energy Facility. She oversees operations, permitting and compliance for a variety of the Agency's needs.
Ms. Albunio's prior experiences include 16 years of consulting and engineering design at Arcadis. Her
projects included a focus on earthwork and stormwater design for a large number of industrial clients. These projects included landfill design, operation, closure and maintenance; erosion and sediment control design; design, construction, operation and maintenance of stormwater management features; hydrologic and hydraulic analyses; geosynthetics design and installation; natural gas well pad design; facility site design; remedial design and implementation; and construction oversight. Ms. Albunio has
experience with client engagement, strategic agency coordination and multi-disciplinary team management.
Education
Bachelor of Science in Forest Engineering, Cum Laude, SUNY College of Environmental Science and Forestry, Environmental Resources and Forest Engineering Department, 2002
Professional Registration and Affiliation
Professional Engineering: New York and Maryland
New York State Association for Solid Waste Management
CNY Chapter Air & Waste Management Association
Order of the Engineer
East Syracuse Minoa Education Foundation Board of Directors - Executive Clerk/Secretary
Emma Aversa
Project Engineer
C&S Companies
Syracuse, New York
Upon graduating from ESF, I began my career at C&S within the municipal group. The thing I've loved most thus far, is the diversity. An average day can involve sizing drainage pipe, designing a municipal swimming pool, and writing up a report on flood impact, all within eight hours. Of the countless design elements I've had exposure to, some things I've enjoyed most are stormwater management and working with Autodesk Civil 3D. In 2018 I had the opportunity to work with our team to design a multi-million dollar drainage system as a part of a runway reconstruction project in Detroit and this past year, I aided in the design of a sanitary sewer network for a small Village in New York. I hope to continue learning and refining skills as time progresses.
Education
Bachelors, Environmental Resource Engineering, SUNY ESF, December 2016
Professional Registration and Affiliation
Order of the Engineer
Autodesk Certified Professional: Civil 3D for Infrastructure Design
Otis Deluca
Project Manager
Hueber-Breuer Construction Company, Inc.
Syracuse, New York
Mr. Deluca has been working in project management of commercial and institutional construction projects for 10 years. His experience includes complete oversight of all phases of multi-million-dollar
construction projects from pre-construction through project turnover. He has a history of on-time, on-budget, and high-quality project completion. Mr. Deluca is in constant pursuit of continuing education in an effort to seek out better and more efficient techniques for creating the built environment.
Education
B.S. – Wood Products Engineering, SUNY-ESF, 2008
Professional Registration and Affiliation
LEED-AP, BD+C since 2008
Advisory Board Member for Department of Sustainable Construction at SUNY-ESF
Board of Directors for Vera House
Chris Eighmey
EIT, CPESC-IT
Assistant Environmental Engineer (Division of Air Resources)
NYSDEC
Syracuse, NY
Mr. Eighmey is an Assistant Engineer within the Division of Air Resources at the New York State Department of Environmental Conservation. Mr. Eighmey is responsible for reviewing permit
applications for air sources at regulated facilities, emissions test protocol review, and compliance evaluation for State and Federal regulations. These facilities include: municipal waste incinerators,
natural and biogas engines, aluminum and steel recycling plants, landfills, boilers (natural gas, wood, and coal fired), and asphalt/mineral processing plants.
Prior to joining the NYSDEC, Mr. Eighmey worked in consulting. He provided engineering support on
projects involving stormwater management, environmental remediation, and construction
management. His experience includes implementing green/grey infrastructure technologies for stormwater management, SWPPP preparation/implementation, and dam ecommissioning.
Education
B.S. Environmental Resources Engineering, SUNY College of Environmental Science and Forestry
Professional Registration and Affiliation
Air and Waste Management Association
New York Water Environment Association
Order of the Engineer
Casey N. Ganley
Management Engineer
Onondaga County Department of Water Environment Protection (WEP)
Syracuse, NY
Mr. Ganley has 7 years of process-mechanical engineering and construction management experience in both Private sector consulting engineering (Ramboll, formerly known as O'Brien and Gere Engineers, Inc.) and Public sector utility (Onondaga County WEP). He currently provides engineering support, capital planning,
and project management related to WEP's six (6) wastewater treatment plants and 1000+ miles of collection
systems and pumping/conveyance systems. Areas of focus include regulatory and Consent Order mandated force main rehabilitation projects, sewer system expansions to accommodate growing industrial development, coordination with local municipalities supporting WEP's Sewer Consolidation efforts, and long term project/capital planning pursuant to Onondaga County's 7-year rolling Capital Improvement Plan (CIP). His focus in consulting engineering was primarily client-facing Project Engineer roles related to planning, design, and construction of capital improvements to pumping stations and treatment plants in New York, Ohio, Washington D.C., and Virginia.
Education
B.S., Environmental Resource Engineering, SUNY ESF, 2015
Professional Registration and Affiliation
Order of the Engineer
Engineer-in-Training: New York State
New York Water Environment Association (NYWEA)
Jill Fonte
Project Lead, Environmental Remediation
Lockheed Martin Corporation
Liverpool, NY
Ms. Fonte is currently a Project Lead for the Lockheed Martin Corporate Environmental Remediation Group. She provides focused and successful project management of several remediation sites for Lockheed Martin ranging from minor operations and maintenance to active remediation with the goal of site cleanup and closure. Ms. Fonte's responsibilities also include management of consultants and interaction with stakeholders ensuring projects comply with regulatory and business requirements.
Ms. Fonte also worked for eight years as an Environmental Engineer in Lockheed Martin's Environmental, Safety and Health (ESH) office at the Liverpool, NY facility. In this role, she was the ESH Communications site lead, responsible for EPCRA annual compliance reporting, reviewing and updating ESH procedures, assisting with audits and accident/injury investigations and corrective actions. Ms. Fonte was also a member of the Confined Space Rescue Team and Hazardous Material Spill Response Team.
Prior to working for Lockheed Martin, Ms. Fonte worked in the consulting field for eight years starting out at Blasland, Bouck & Lee, Inc. (now Arcadis) and then moving on to Shaw Environmental & Infrastructure Group. While in the consulting field, she provided engineering support and field assistance to clients involved in RCRA, CERCLA, and/or other regulatory compliance activities related to site investigation and remediation.
Education
M.S. Environmental and Resource Engineering, SUNY-Environmental Science & Forestry (SUNY ESF)
B.S. Forest Resources Management (Water Resources Option), SUNY ESF
A.A.S. Ecology and Environmental Technology, Paul Smith's College
Professional Registration and Affiliation
Certified Professional in Erosion and Sediment Control (CPESC #4232)
Central New York Chapter of the Air & Waste Management Association (CNY-AWMA), Member (2011-present)
CNY-AWMA, Board of Directors (May 2017-present)
Soil and Water Conservation Society (SWCS)
International Erosion Control Association (IECA)
Owen Mathias Hunter
Environmental Engineer II
Arcadis U.S., Inc.
Syracuse, NY
I am an environmental designer with 4.5 years of professional experience in the environmental engineering industry, where I have worked on a variety of stormwater, remediation, and erosion and
sediment control (E&SC) projects. Overall tasks for these projects include reviewing site inspection reports, drafting various E&SC plans and construction stormwater plans, using hydrologic and hydraulic models to estimate flood impacts, and using computer drafting programs to design erosion control practices, stormwater channels and ponds, urban green infrastructure practices, and the remedial caps for landfills. I have also developed industrial stormwater pollution prevention plan (SWPPP), Emergency
Action Plan (EAP), and Spill Prevention, Control, and Countermeasures (SPCC) site maps and reports for a series of industrial train terminals across the US. My fieldwork experience includes contractor oversight for liner installation, stormwater site inspections, client meetings, and filling the role of an environmental compliance coordinator for natural gas construction projects.
Education
Master of Science Environmental Resources Engineering, State University of New York College of
Environmental Science and Forestry, 2015
Bachelor of Science Environmental Resources Engineering, State University of New York College of
Environmental Science and Forestry, 2012
Professional Registration and Affiliation
Engineer in Training, New York
Certified Professional in Erosion and Sediment Control in Training
Swiat Kaczmar
400 Scottholm Blvd
Syracuse, NY
Dr. Kaczmar is an environmental toxicologist. He retired as Vice President and Chief Scientist of O'Brien and Gere Engineers. His professional practice focused on the investigation and remediation of hazardous waste sites, occupational health and safety and hazardous waste management. During his over 30 year tenure at O'Brien and Gere, Dr. Kaczmar also served as an adjunct faculty member of the Department of Civil and Environmental Engineering at Syracuse University, the Masters of Public Health Program at
SUNY Upstate Medical University and the Environmental Resources Engineering Department at SUNY College of Environmental Science and Forestry. He developed and taught courses in Hazardous Waste Management; Industrial Hygiene; Environmental Risk Assessment; and Environmental Health, with the goal providing students examples of practical applications of the topics.
Education
PhD. Environmental Toxicology. Michigan State University. 1983
M.S. Chemical Limnology. Michigan State University. 1979
B.S. Chemistry; Biology; Water Science. Northern Michigan University. 1976
Professional Registration and Affiliation
American Board of Industrial Hygiene. Certified Industrial Hygienist. 1985-2018 (retired)
Patricia Stock
Senior Environmental Consultant
TTI ENVIRONMENTAL, INC.
1253 North Church Street, Moorestown, NJ 08057
Ms. Stock is the Senior Environmental Consultant in Moorestown, NJ. She has industrial and government clients covering the northeast and mid-atlantic states with a broad range of environmental compliance issues. She has over 25 years of experience in the environmental field. Most of her career
involved managing environmental, health, and safety (EHS) programs for facilities. Her work includes manufacturing, environmental consulting, landfill site engineer, and university environmental compliance. She has taught SUNY Cortland.
Education
MBA, SUNY Empire State College
BS, Forest Engineering, SUNY ESF
Professional Registration and Affiliation
CNY Chapter Air & Waste Management Association (Chair 2000-01, Director 1999-2005, 2013-16)
Order of the Engineer