Faculty Profile


Martin Dovciak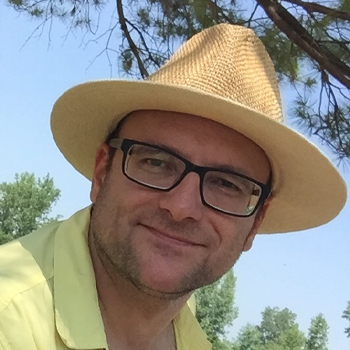 Martin Dovciak
Associate Professor
459 Illick Hall
Research Interests: Plant Ecology, Forest Ecosystems, Global Environmental Change, Biodiversity, Ecosystem Management and Restoration.
CV and Lab Homepage
Selected Courses Taught:
Examples of Recent Grant Awards:
National Science Foundation; $293,033; 2023-2025. "Data Science for Global Change -- Does Plant Diversity Imply Forest Resilience?" M. Dovciak (PI).
National Science Foundation; $322,992; 2018-2023. "Linking Forest Regeneration, Plant Distributions, and Ecotone Dynamics in Changing Mountain Environments". M. Dovciak (PI).
USDA McIntire-Stennis Program; $61,784; 2018-2021. "Recent Changes and Future Trajectories of an Ecosystem at the Crossroads: Implications for Planning, Management, and Conservation of Long Island Pine Barrens". M. Dovciak (PI), T. Green, K. Schwager.
New York State Department of Environmental Conservation; $312,213; 2013-2018. "Evaluating Deer Impacts on Forests of New York State". M. Dovciak (PI), J. Frair, J. Hurst, P. Curtis, P. Smallidge.
NYSERDA; $200,000; 2015-2017. "Effects of Acidic Deposition and Soil Acidification on Forest Understory Plant Biodiversity in the Adirondack Mountains". T. Sullivan (PI), M. Dovciak, G. Lawrence, T. McDonnell ($87,001 to M. Dovciak).
Selected Publications (* undergraduate, ** graduate, or *** postdoctoral mentee; Additional publications are here):