Faculty Profile


Rebecca Rundell
Rebecca Rundell
Associate Professor
457 Illick Hall
Website
Current Graduate Advisees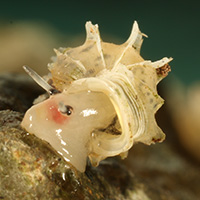 Jesse Czekanski Moir
Degree Sought: PHD
Graduate Advisor(s): Rundell
Area of Study: EFB Conservation Biology
google scholar profile
Web Link
Personal Statement
Well howdy there! I study the causes and correlates of species diversity, especially as they pertain to ants and land snails in Palau. Check out the links for more info!
Graduate Research Topic
Conservation Biology; community ecology; evolutionary biology; biogeography; some dabbling in simulations of evolution
Home Page
Web Link
follow me on twitter or don't
Web Link
Palau field course blog
Web Link
I fell into a soil pit once
Web Link

Katy Lawson
kanewcom@syr.edu
Degree Sought: PHD
Graduate Advisor(s): Drew and Rundell
Area of Study: EFB Ecology
Links
Web Link
Personal Statement
Katy started a PhD program at the SUNY College of Environmental Science and Forestry in fall 2020. She works with Dr. Joshua Drew, a conservation ecologist, and Dr. Rebecca Rundell, an evolutionary biologist. Katy's research is funded by a 2020 National Science Foundation's Graduate Research Fellowship. Katy's research involves marine invertebrate biodiversity in the western Pacific. Her interests include marine invasions, invertebrate taxonomy, social-biological interaction, scuba, and biodiversity conservation. Katy worked as a Research Technician for the Marine Invasions Lab at the Smithsonian Environmental Research Center (SERC) in Edgewater, MD. She worked for the lab from April 2015 to August 2020. Katy graduated with a B.A. in Environmental Science and Maritime Studies from Williams College in Williamstown, MA in 2014. She has worked in many places including Alaska, Pacific Northwest, San Francisco Bay, Southern California, Panama, Florida Keys, Chesapeake Bay, New England Coast, Maine Coast, and Northeastern Australia. Originally from Macon, GA, Katy now lives in Syracuse, NY. She was a member of the SERC Women in Science Committee, a scholarship recipient from the Women Divers Hall of Fame, and was the intern coordinator for the Our World Underwater Lee Somers AAUS Dive Training Internship (2017-2019).

Nicki McCoy
ncmccoy@syr.edu
Degree Sought: MS
Graduate Advisor(s): Rundell
Area of Study: Environmental & Forest Biology