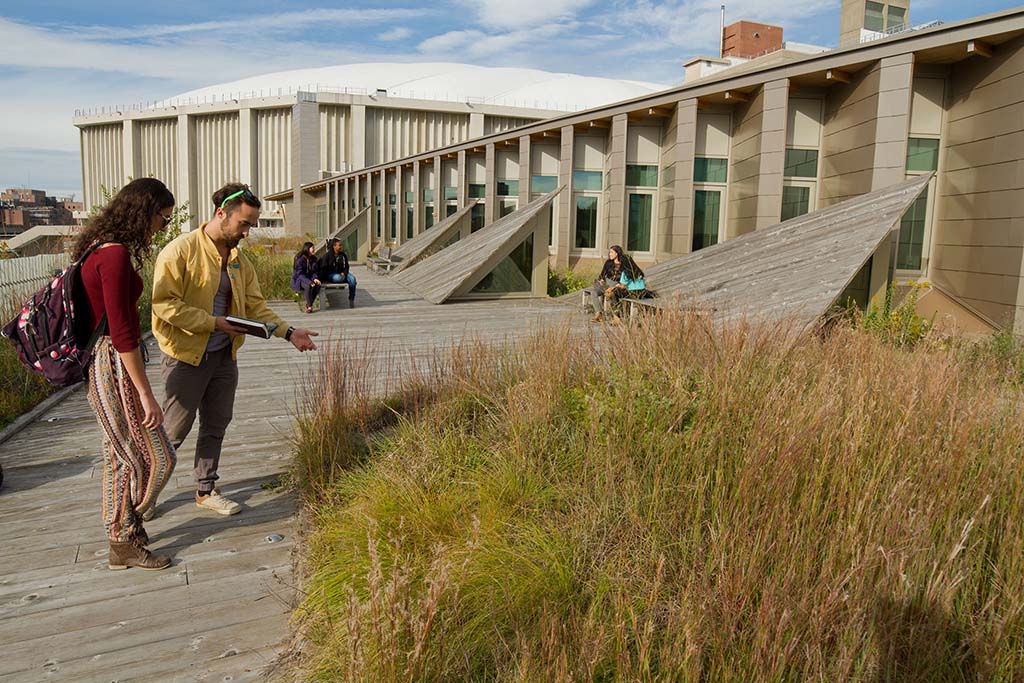 ESF Joins Global Alliance, Pledging Commitment to Protecting Nature
During the global biodiversity conference COP15, the SUNY College of Environmental Science and Forestry (ESF) joined as a founding university in the Nature Positive Universities Alliance, reinforcing its commitment to reversing biodiversity decline.
ESF is one of more than 117 universities worldwide and the first in New York state to join the alliance as a founding member to work toward a global goal to halt, prevent, and reverse nature loss through addressing their own impacts and restoring ecosystems harmed by their activities.
As an institution of planet protectors and climate-change warriors, we are proud to join the Nature Positive Alliance and its mission. Our pledge to reduce our environmental impact, educate our students to improve their world, and conduct industry-leading research has never been more important," said ESF President Joanie Mahoney.
The alliance brings higher education institutions together to use their unique power and influence as drivers of positive change. Universities already carry out environmental and conservation research to help inform government and company action, but by publicly tackling their own supply chains and operational impacts on nature, can help guide the wider community on a path to address the climate and ecological crises.
As part of the pledge, ESF commits to:
Carry out baseline assessments
Set specific, time-limited and measurable targets for nature
Take bold action to reduce biodiversity impacts, protect and restore species and ecosystems, while influencing others to do the same
Transparent annual reporting
The alliance is part of the UN Decade on Ecosystem Restoration, a movement to avert climate catastrophe and mass extinction, and builds on the University of Oxford's experience in setting an ambitious target for biodiversity net gain by 2035 alongside net-zero commitments.
For more information on the Nature Positive Universities Alliance, visit www.naturepositiveuniversities.net.