SUNY ESF


Polymer Research Institute

The Michael M. Szwarc Polymer Research Institute (PRI)
Mission and Objectives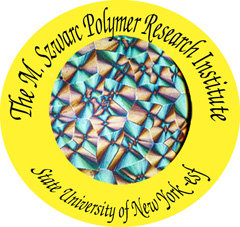 The Michael M. Szwarc Polymer Research Institute is a consortium of associate members drawn from several organizations and institutions. It was established to promote the advancement of polymer science through education and research, coordinate diversified activities of polymer scientists and engineers in the Central New York area, and develop strong cooperative programs with polymer-based industries nationwide. Among its activities are sponsorship of new educational and research ventures, encouragement of individual and cooperative research programs, participation in academic programs leading to the B.S., M.S. and Ph.D. degrees, and promotion of continuing education and new developmental opportunities for scientists. The Institute will engage in all other activities necessary to maintain itself as a center of excellence in polymer science and engineering.
Contacting the Institute
Michael M. Szwarc Polymer Research Institute
ESF Department of Chemistry, Jahn Laboratory
1 Forestry Drive, Syracuse, NY 13210
3115-470-6855
Contact
Ivan Gitsove
Professor and Directory
Polymer Research Institute
igivanov@esf.edu

History and Background
The establishment of a polymer science teaching and research program at the State University of New York, College of Environmental Science and Forestry dates back to the early years of the 1950's. At this time, it had been one of the two academic institutions in the United States that offered a graduate program -- leading to a Ph.D. degree -- in polymer science. The program came at an opportune time because of an increased national demand for polymer scientists. Few schools made any effort to fill this need. In the middle sixties, the Syracuse program had as many as 55 graduate students and many postdoctoral scientists in polymer and cellulose chemistry.
Polymers are the building blocks of living systems and the early research on cellulose chemistry sparked a substantial growth in research towards synthetic polymers. This, in turn, resulted in the development of many Aplastics@ and other polymeric materials and also stimulated research into the structure and properties of more complex biological macromolecules such as proteins, enzymes, and DNA. The direct outcome of the State University of New York initiative to provide a program in polymer research and education, is that many graduates of this program now have leading faculty positions in academic institutions in the United States and abroad or hold important managerial positions in polymer-related industries.
The ever-expanding application of polymer products in recent years lead to the fact that about 70% of all chemistry and chemical engineering graduates will be engaged in polymer research and development in their careers in one way or another. Therefore, the need for polymer scientists and technologists (as is demonstrated by the abundance of job opportunities and high salaries in this field). The economic advantages of polymer-based industries have prompted, in the 80's, many universities to establish polymer science programs. The State University of New York (SUNY) recognized the achievements of the polymer program at ESF and established, in 1966, the State University Polymer Research Center under the directorship of the famed Prof. Michael Szwarc. Under his leadership, the program flourished in the later 60's and early 70's. Scientists from around the world engaged in the center's research activities, and the accomplishments of its staff have been documented in over 1500 scientific publications.
Presently, the Polymer Research Institute (PRI) is comprised of faculty members of SUNY ESF, SUNY-Albany, Syracuse University, as well as members from industry. Members of the Chemistry Department at ESF administer the Institute, where an intensive curriculum of polymer science for undergraduate, as well as graduate students (M.S., Ph.D.) is provided. All the students in the polymer program participate actively in the research projects that are interwoven with the academic programs.
Living polymers, anionic polymerization and electron transfer initiation
Development and studies of crown ether polymers
Polyelectrolyte complexes
Polycondensation polymers and monomers
Polymer modifications (via grafting pendant moiety on the chain)
Polymers containing phosphoryl and other organophosphorous groups
Stress-induced crystallization
Crystalline structure of polymers
Computer-aided prediction of crystalline and solid state structure
X-ray electron diffraction analysis
Statistical mechanics of polymers
Rubber elasticity and thermoelasticity
Polymer alloys, blends and interpenetrating networks
Ultrastructure of polymer networks
Polymer membranes (reverse osmosis, dialysis, ion transport, gas permeation and other modes of separations)
Chemical synthesis and properties of polysaccharides of biomedical interest
Colloid chemistry of paper making science
Cellulose and wood science
Wood-plastic materials
Solid-state theology
Nanoparticles
Carbon
Electrochemistry and electrochemical synthesis
Fuel cells and electrodes
Batteries
Polymer-colloid interactions
Flow-induced effects on phase diagrams
Membrane Research and Development
Reverse osmosis membranes
Ultrafiltration
Gas separation composite membranes
Ion-exchange membrane (thin layer) and H.F.
Bi-polar membranes
Liquid membranes
Conductive polymer membranes
Fuel cells and electrodes
Graduate and Undergraduate Levels
FCH 550 Introduction to Polymer Science I
FCH 551 Polymer Techniques
FCH 552 Introduction to Polymer Science II
FCH 650 Statistical Physics and Chemistry of Macromolecules
PSE 465 Fiber and Paper Properties
FCH 796 Contemporary Topics in Polymer Science

Biomass Chemistry
Membrane Science and Technology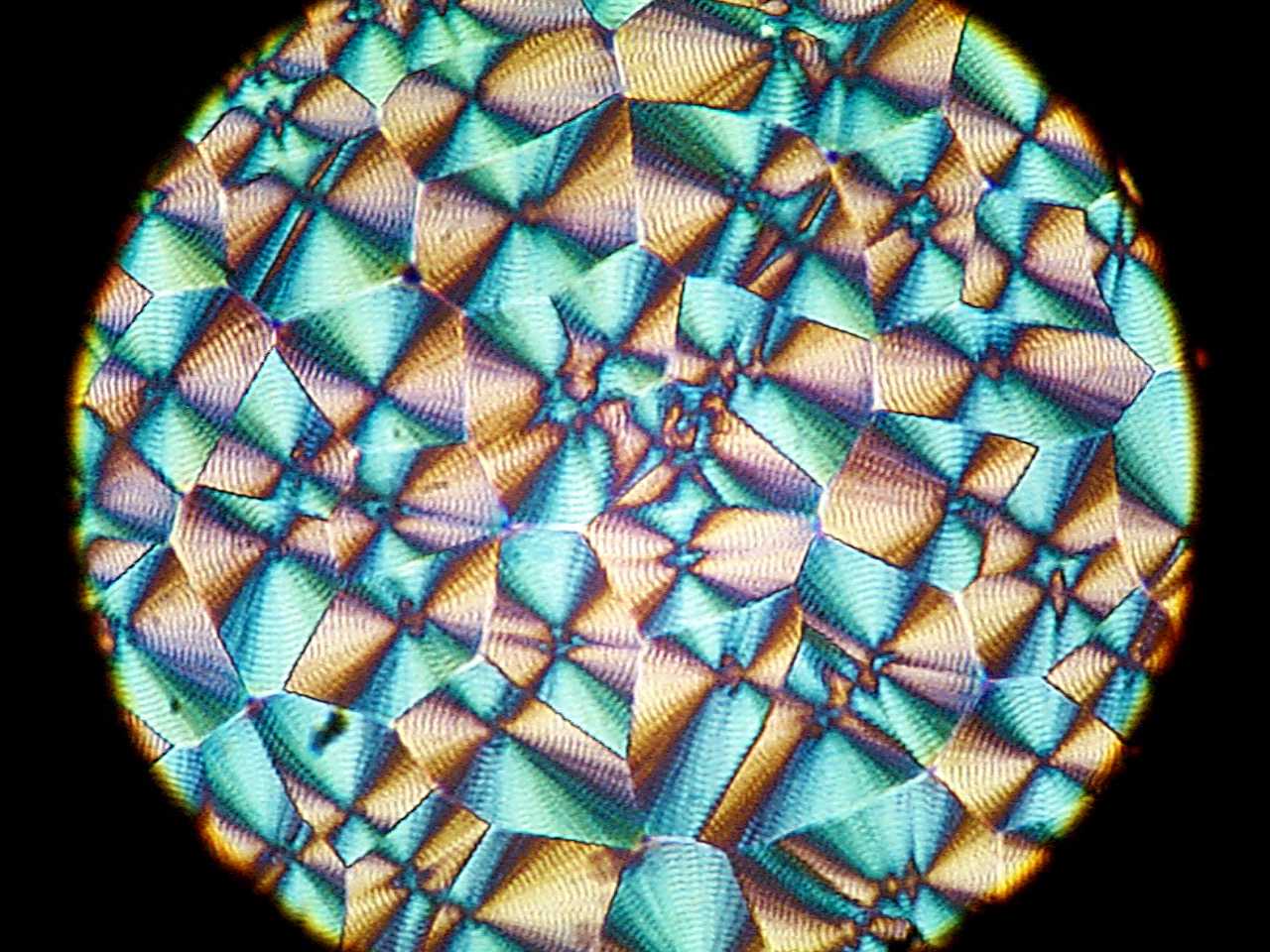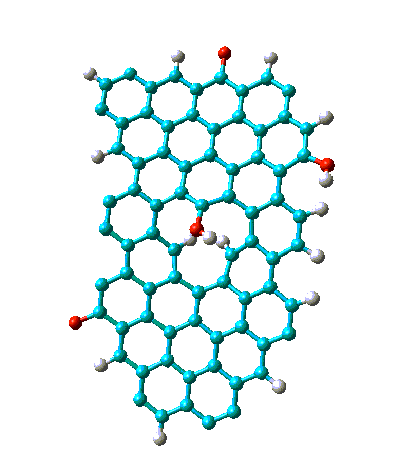 Polymeric Crystalline Alloy-membrane (left) and Polyaromatic Conductive Polymer (right)