SUNY ESF


From Forest Biology to the Courtroom
Lawyer Joe Stanley took his ESF education from the forest to the courtroom, and today helps support ESF students looking to build a solid foundation for whatever career they pursue.
Joe Stanley Knows the Importance of an ESF Education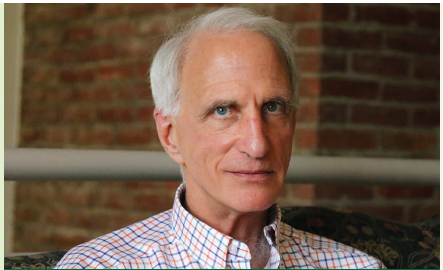 Stanley, a well-known personal injury lawyer in Syracuse, graduated from the-then College of Forestry in 1975 with a bachelor's degree in forest biology and planned to pursue an environmental career path. However, as life happens, before continuing for his Ph.D., he took the LSATs instead.
A shift ing economic landscape led him to personal injury law, but Stanley notes that his ESF education comes into play regularly.
"Every case we handle involves science in many ways," he said. "Every accident requires evaluation and investigation—like work done in ESF laboratories—involving math and physics. An ESF education provides a solid foundation for pursuing those investigations."
His support of ESF's College Foundation helps students build their own foundations. Stanley is a member of the 1911 Society and ESF Loyalty Society.
"I contribute to the Annual Fund because I think ESF is a great place to go and learn with all sorts of opportunities for students,"
Stanley said. "I had a good experience there and want today's students to have the same."
Gifts to the Annual Fund have a substantial and immediate impact on those who need it most: ESF students. The Annual Fund provides student scholarships based on academic merit and financial need; supports new strategic initiatives for the College, enhancement of properties, facilities, and equipment; and offers the ability to respond to unanticipated needs.
Giving back has always been a part of Joe's credo. "But for the grace of God go any one of us,"" says Stanley. Giving back not only is worthwhile, it's simply the right thing to do. Stanley is also a life-dues member of the ESF Alumni Association and often sponsors the Alumni Golf Tournament.
Stanley began his own charity Music for the Mission in 2009, in a sincere effort to give back to the community. The non-profit is all volunteer run and has worked diligently to feed and shelter over 30,000 families across Northern, Central, and Southern NY.
Flexibility is one attribute Stanley hopes ESF students take with them.
"At ESF, you aren't necessarily fixed into doing one thing—it gives you a solid science background. I became a lawyer, and many of the people I graduated with ended up in politics or doing things other than science. It doesn't inhibit your boundaries, which is a great thing moving forward. You can know what you like and go for it."