Office of Development


St. Lawrence River Research Thrives Thanks to Dr. Werner Scholarship
Research on the St. Lawrence River might not be what it is today without the dedication of Dr. Robert G. Werner, and a scholarship established in his memory ensures that his legacy continues.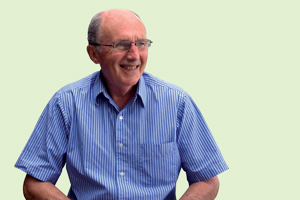 Dr. Werner taught at ESF for 30-plus years and was instrumental in founding what is now known as the Thousand Islands Biological Station (TIBS). Today, his eponymous scholarship ensures there are scientists to continue fish ecology research.
His wife, Jo, fondly recalls her late husband's career at ESF, including the summer they spent at what is now TIBS. After the College was gifted Governor's Island in the St. Lawrence River in the 1970s, Bob and his family lived there while studying fish on the St. Lawrence River.
"Bob said it would be a perfect place to study fish, so we spent one summer up there getting it going, and it was just fortunate for us to have that opportunity." After that summer, Dr. Werner traveled between ESF's Syracuse campus and TIBS sharing his expertise with students and guiding their research.
With his students, he continued to develop a long-term fish ecology research program on the river. His dedication to TIBS led to a co-directorship of the Great Lakes Research Consortium, which works with several universities on issues and research surrounding the Great Lakes.
Dr. Werner taught limnology, ichthyology, and fishery biology and developed a tropical ecology course where he took his students to Dominica in the West Indies. He received a Fulbright Scholarship and was sought internationally for his expertise in a variety of areas.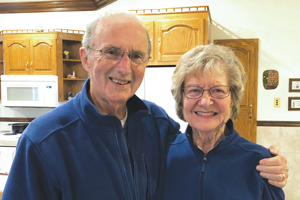 For Dr. Werner, coming to ESF was love at first sight, according to Mrs. Werner. "He interviewed in Syracuse during a big snowstorm in 1966 and he came back and said, 'I love that place! The faculty, the administration, they all are just amazing!'"
The admiration traveled both ways. Aft er his passing in 2020, students and faculty started a scholarship in his memory. "I got involved and contributed," said Mrs. Werner, "but so did a lot of other people."
"There are a million reasons to support scholarships at ESF, said Mrs. Werner. "It's such a wonderful college and everybody that's been a part of that are amazing people. The faculty are so dedicated and involved with their research, and the students are a reflection of that. They are amazing!"
Dr. Werner's legacy continues at ESF beyond the scholarship, as TIBS remains a critical part of the ESF campus portfolio, hosting an aquatic research program. Dr. John Farrell, a former student, is now the stations director.