Office of Development


Abigail Glenn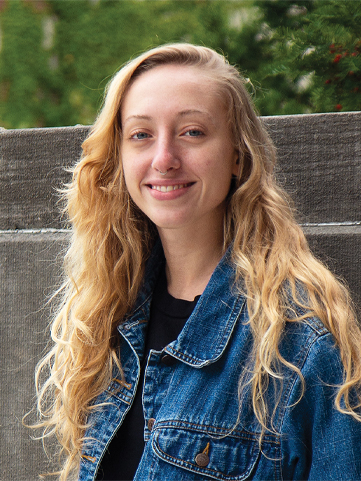 A month-long internship at the Jaguar Rescue Center in Costa Rica solidified Abigail Glenn's desire to work with primates.
The senior conservation biology major fell in love with the non-profit rescue center years earlier while on a family vacation. With the help of an ESF Career Fellowship, she returned to the center this summer for an unpaid internship.
The Career Fellowships are intended to promote the career and professional development of ESF students. The program has supported nearly 100 students over the last seven years. This year the program was buoyed by a $250,000 gift from alumni Jesse Fink and Betsy Mitchell – the second such gift from the Finks since the program's inception.
In Glenn's case, it provided the financial security to gain experience in her chosen field.
"The Career Fellowship helped a lot," she said. "I funded the trip by myself and the fellowship enabled me to work there without worrying about money. Without the fellowship, I would've felt a lot of financial stress during the trip."
Relieved from thinking about money, Glenn was able to focus on the animals at the rescue center, in particular, the baby primates. "The best part of the internship was the days I got to spend my entire shift working with baby primates, especially when I got take them out to the jungle and help them climb or play quietly with them when they were tired."
"The experience solidified my desire to work with primates and set the foundation for my future in primate rehabilitation," she said.
On target to graduate in December, she is applying for a position at the Pacific Primate Sanctuary on Maui. Her hands-on experience and rehabilitation work in Costa Rica will make her a standout among other candidates.