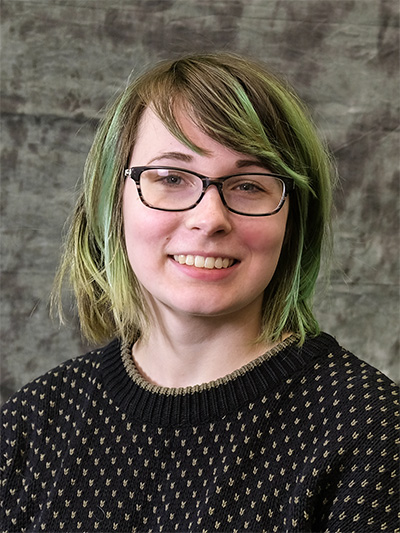 "I see the relationship between the environment and human health as very important," said Annie Stevens, a chemistry major with aspirations to pursue a dual M.D./Ph.D.
ESF's environmental focus drew her to the college. "The chemistry program is impressive with all the incredible research being done. I knew I would gain a solid background in the basic sciences I need for medical school, with the unique advantage of having an environmental lens applied to them," she said.
Last summer Stevens worked in Dr. Gregory Boyer's lab conducting a statewide survey of dog illnesses and deaths due to cyanobacterial toxins, also known as blue-green algae. She interacted with multiple stakeholders including state agencies, veterinary offices, local lake associations and pet owners. Stevens is now working on another project in the Boyer lab developing new detection techniques for harmful algal blooms in freshwater ecosystems.
"The research I'm conducting in Dr. Boyer's lab is a great opportunity to combine my interest in medical research and the environment, as harmful algal blooms threaten both human and animal health and their prevalence is exacerbated by warming weather conditions and increased nutrient runoff," she said.
"I love being able to work on projects that correspond with my career aspirations while enjoying the benefits of an environmentally focused education," said Stevens.
"I want to thank everyone who helped make my scholarship possible. It made attending ESF more attainable. Without it, I may not have been able to experience the great extracurricular and research opportunities I've found since coming here," she said.