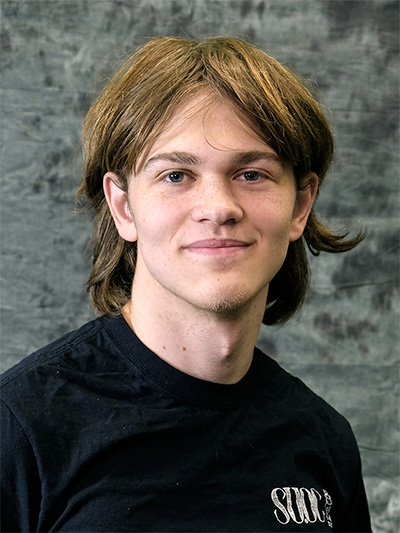 While a student in high school, Tim Bova volunteered with the Virginia Herpetological Society conducting surveys of parks to improve record and range maps for the state. It was there he met another volunteer, an ESF alum who recommended the college to him.
He fell in love with the college on his first visit to ESF. "I loved the small size and emphasis on student research and undergraduate education."
Bova has taken full advantage of opportunities for student research.
He is currently involved in numerous research projects including one with Dr. James Gibbs looking at morph frequencies of the Eastern red-backed salamander and how they change with habitat fragmentation and urban development across Central New York.
Bova received a Career Fellowship for the summer of 2018 where he worked as a research technician at Nanjing Forestry University in China. He spent three months working for Dr. Kevin Messenger doing genetic and morphological work on Pelophylax frog complexes, attempting to establish range maps, identify cryptic species or hybrids, and create a range of morphometrics for each species.
When not doing field work, Bova is still outdoors. He is a founding member of the ESF Herpetology Club. "In three years, it has grown to be one of the largest clubs on campus," he said. He is also an officer in the Syracuse University Outing Club, where he frequently leads both weekend trips and longer expeditions all over the east coast.
Bova is grateful for the generosity of ESF donors. "Your donation allows ESF to attract students from all over the country. In turn, those students spread both them and the reputation of ESF all over the world."